Energy drinks sales are still on the rise with flavours and formats key to growth. Forecourt Trader shows us how to power up your functional drinks sales to make the most of these trends.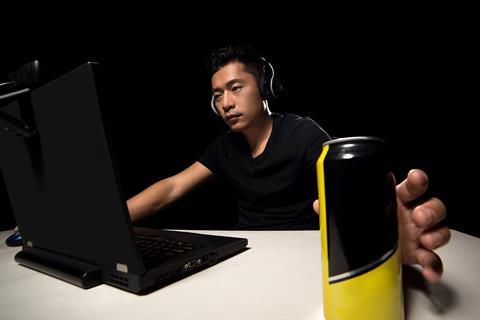 Energy drinks sales are still on the rise with flavours and formats key to growth. Forecourt Trader shows us how to power up your functional drinks sales to make the most of these trends.
1. Total energy drink sales are up 17% YTD
While the overall soft drinks category is in modest growth (+6.4%, Nielsen Value Sales YTD vs YA weeks ending 28/08/2021), the sports and energy category has outstripped this at a faster pace of +17.6% YTD (Nielsen as before).
Red Bull is growing even faster than total soft drinks within the category, up 21.9% YTD in value (Nielsen as before), performing well across every channel.
Coca-Cola Europacific Partners (CCEP) reports that Monster is doing well too. "Monster is the number one deliverer of soft drinks category value growth (Nielsen MAT Val Total GB WE 19.06.21) – adding nearly £98m-worth of value in the past year alone. That takes the value of the brand to more than £374m (Nielsen as before) and gives Monster its highest-ever sector share (Nielsen as before)," says Amy Burgess, senior trade communications manager, noting that the Juiced range alone is up 40%.
Tim Garner co-owner of the Forecourt Trader of the Year award-winning Woolmer Service Station in Borden, Hampshire, says Red Bull, Monster, Relentless and Rockstar are his best sellers. "We get the loyal followers who will only drink Red Bull, so looking at my last quarter figures, Red Bull is still king; it is way ahead of the second best seller, which is Monster."
It's a similar story at Abbiecraig Services in Freuchie, Fife, where Abbie Houston says: "Red Bull full sugar is our best seller without a shadow of a doubt. However, Monster Energy is also a firm favourite."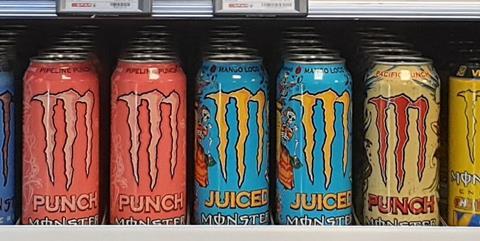 2. Flavours add excitement to the category
The Lucozade Energy flavours range contributed £60.7m-worth of sales to the category last year (IRI Marketplace GB, Lucozade Energy Flavours (excluding Original and Orange), value sales). Already this year, newcomer Raspberry Ripple has added £2m to the segment since its launch in March (IRI MarketPlace, Value, Latest 52-week data ending 22.08.21).
Meanwhile, Red Bull Editions grew by 229% in value last year (Nielsen) and the company reports that shoppers are buying Red Bull Editions more frequently with average frequency +270% vs YA (Kantar). The latest permanent Edition to the portfolio, Cactus Fruit, will be available from November. It was originally launched as a limited edition during the summer.
Adrian Troy, marketing director at Barr Soft Drinks, says consumers are increasingly opting for flavoured variants when choosing an energy drink, with flavoured energy now accounting for 53% of the mainstream energy market and growing faster than non-fruit energy (IRI All Outlets, Volume Sales, Sports & Energy Drinks, 12 w/e 28th Aug '21).
Tim at Woolmer Service Station says: "You have got to stock the different flavours to add excitement to the fixture but some work well and others don't. We have only a limited amount of space in our chillers so we have a 'one in,' one out' policy, which we determine by looking at the slowest sellers. We allocate a certain amount of space to each brand so if one brand has a new flavour we take out an older, slower-selling flavour."
At Abbiecraig Services, Abbie says they are lucky in the fact that they are not short on chiller space: "This means we do not have to sacrifice one brand for another. We have the space to try new brands without impacting existing sales."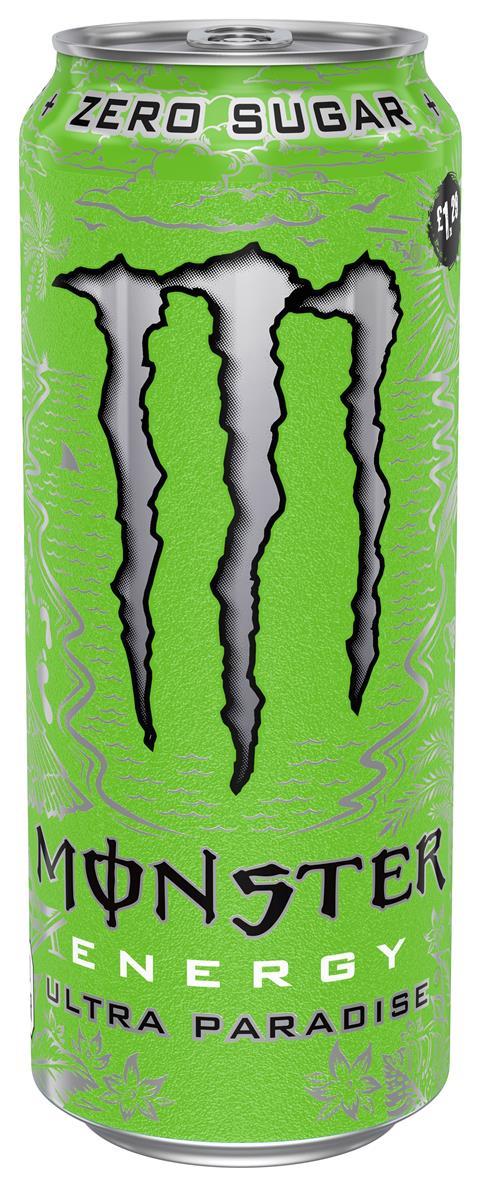 3. 27% of people are actively reducing their sugar intake
According to IGD ShopperVista data, 27% of people are actively reducing their sugar intake. Obviously within soft drinks – including energy drinks - they are encouraged by the price differential between full sugar and no sugar versions.
At Abbiecraig Services, Abbie says that in contrast to their Red Bull sales, low sugar Monster drinks outsell full sugar varieties.
That's hardly surprising when you realise that the Monster Ultra range is the number one zero sugar energy drinks brand in GB, and is in 40% growth (Nielsen Value MAT total GB to 19.06.21). "Health is now an even bigger motivator for consumers to improve their diet in the wake of Covid-19 (IGD Appetite for Change Report 2020)," says Burgess. This summer saw the introduction of Monster Ultra Fiesta, which has already racked up nearly £4m-worth of sales (Nielsen MAT Val Total GB WE 19.06.21).
Red Bull reports that bringing a reformulated Red Bull Zero back to the market last year has also driven brand growth and engagement with new shoppers. Selling more than 3.9m cans since its 2020 relaunch (Nielsen / Units / MAT 2020 w/e 28.08.21), the company says Red Bull Zero is one of the biggest NPD contributors of growth to the overall sports and energy category, adding £3.4m of value as part of Red Bull's £79.7m MAT growth vs 2020.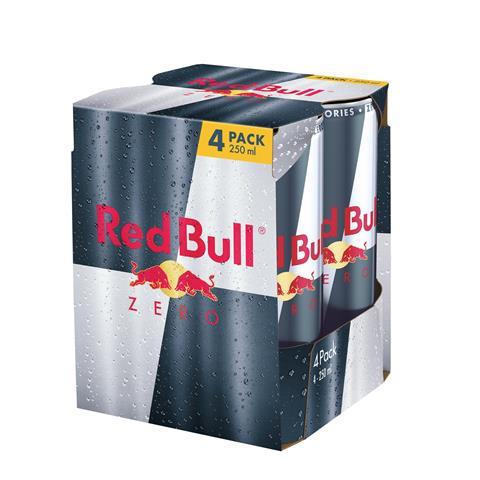 ADVERTISEMENT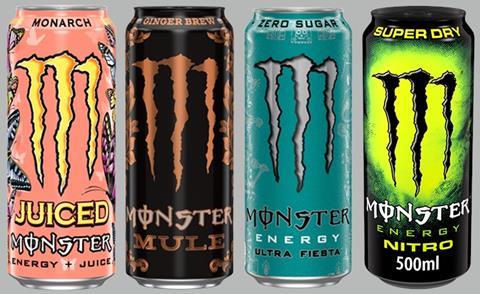 The fastest-growing energy drinks brand
Monster is the no.1 deliverer of value growth in soft drinks* and the fastest-growing brand in energy drinks* – adding nearly £98m in the past year*. The core Monster range is supported by the popular Ultra and Juiced ranges, both growing at a rate of 40%[4]. And all three have benefited from great-tasting new launches in 2021.

Monster Mule is GB's first ginger-flavoured energy drink, Monster Ultra Fiesta delivers a juicy mango flavour with no sugar or calories – as part of the no. 1 zero sugar energy drinks range in GB* – and Monster Juiced Monarch combines real peach and nectarine juices with Monster's unique energy blend. Together, the three are already worth more than £12.5m*.
And don't forget Monster Nitro, launched in April and supercharged with a blend of nitrous oxide and carbon dioxide in an exciting category-first, to deliver a uniquely light, dry, carbonated texture that's been well-received by retailers and shoppers alike.

*Nielsen Total GB MAT Val WE 19/06/21
4. Size is everything
Having a variety of pack formats is key to appealing to different consumers. At Woolmer Service Station while their best-selling Red Bull format is the 250ml can they offer energy drinks in bigger cans, bottles and multipacks. Most of the energy drinks in Tim's store are chilled, including some multipacks but other big packs are dotted around the store.
Red Bull's single formats have driven growth significantly within the sector, up 18.3% vs 2020 and adding £61m in value to the overall category (Nielsen Value Sales MAT vs YA weeks ending 28/08/2021). Of that growth, Red Bull Energy Drink 250ml has contributed £45.5m, with this expected to rise further throughout the rest of 2021.
CCEP recognises that bigger packs are in demand. "Our range of Monster multi-packs is in 67% value growth [Nielsen Value MAT total GB to 19.06.21]. It's become clear that alongside the return of on-the-go purchases, new occasions for energy drinks are here to stay," says Burgess. "We will be working closely with our forecourt retail partners to help them find the right balance between different formats to make the most of this."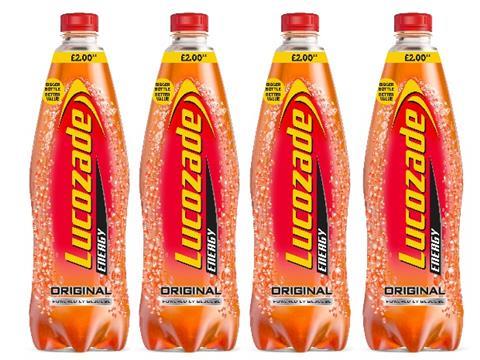 5) To pricemark or not to pricemark?
At Woolmer, they are not fans of the price-marked pack but at Abbiecraig Services, Abbie is a big fan.
"As a company, we stock price-marked varieties whenever available. Our customers appreciate the perception of value that price marked varieties give. Personally, I really begrudge paying full retail price (and often above) for drinks at other retail establishments when out and about with my family. From my point of view, if I feel like I'm getting a good deal, I spend more money on other things so everyone's a winner."
Though not a fan of price-marks, Tim at Woolmer is happy to run promotions.
"Nisa offers regular promotions on energy drinks but we can't run all their promotions all of the time: We take certain lines, for instance they are doing Red Bull 250ml at '2 for £2' and it has a reasonable PoR so we will be stocking that."
6. Stimulants stimulate sales
IRI total market data reveals that stimulation drinks have been the fastest growing segment in recent years. Meanwhile, Suntory Beverage & Food GB&I insights found that 75% of adults report concerns about tiredness. Against this backdrop the company has just added to its popular Lucozade range with the Alert stimulation drink.
Available in Tropical and Cherry flavours, Lucozade Alert contains naturally-sourced caffeine and vitamin B3, which helps reduce tiredness. The company says the new drink responds to a clear consumer need for a stimulation drink which tastes great, is low calorie and more relevant to a wider audience.
Meanwhile, another energy drink with B vitamins that is already selling well is Rubicon RAW which has sold seven million cans in its first seven months (AG Barr sales data).
Adrian Troy, marketing director at Barr Soft Drinks, says: "Rubicon RAW ticks all the boxes and has performed exceptionally well since launch. The number one reason consumers like Rubicon RAW is that it's made with 20% real fruit juice which together with caffeine from green coffee beans and B-vitamins provides a big energy hit that is full of flavour."