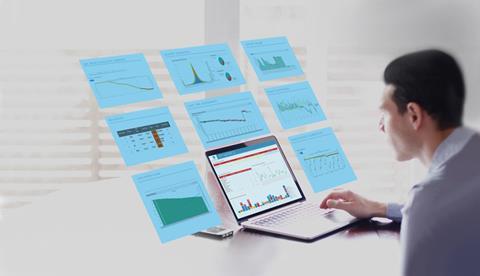 Environmental risk reduction specialist Adler and Allan has extended its leak detection capability by offering Leighton O'Brien's Automatic Tank Gauge (ATG) Alarm Management solution (AMS) and Wetstock Live fuel management software to the UK petroleum industry.
Wetstock Live provides real time visibility of all aspects of a petroleum retail network including ATG accuracy and functionality, pump flow rates, delivery validation, wetstock replenishment, water ingress and other alarms. It is independently certified as the most accurate wetstock management solution to detect leaks and losses of 9 litres per day with a leak detection threshold of 4.5 litres per day. Wetstock Live is aimed at fuel retail networks, hypermarkets and dealers, and operates with any brand of ATG, pumps, forecourt controllers and POS system, giving an independent view of any network.
Aimed at commercial or industrial operators with onsite fuel systems for fleet or critical infrastructure, the AMS system provides remote, live 24/7 monitoring of inventory data, water levels, ATG alarms and compliance status via a web portal. Real-time monitoring of the ATG can reduce the potential for fuel stock outs, product contamination, theft and leaks which can impact fleet and equipment uptime and severely disrupt operations.
Andrew Clarke, director, forecourt, said: "With these products, we're able to bring a global technology leader, providing best in class environmental compliance and wetstock management solutions, to the petroleum industry in the UK. Leighton O'Brien complements our enhanced range of services and solutions and aligns with our focus on technology innovation and the highest levels of customer service and safety."
The news follows the announcement of a new licensed service partnership to deliver Leighton O'Brien's proprietary EPA-certified precision tank and line testing technology in the U