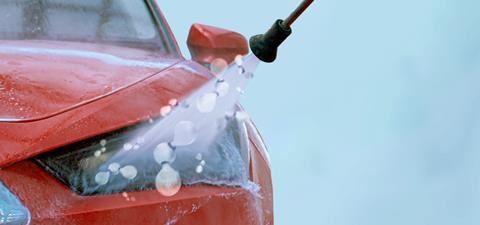 Istobal has launched the Ozone Jet Wash, an ozone-in-water system that reduces operating costs. The environmentally friendly solution provides an alternative to hot water boilers in jet washes, which can generate high operating and maintenance costs, and considerable CO2 emissions.
Istobal says the Ozone Jet Wash achieves excellent wash quality with lower chemical consumption, improving the quality of the wastewater after washing. Injecting ozone into the water is harmless to people and vehicles and aims to provide greater chemical efficiency to eliminate dirt and germs off any vehicle. The process of oxidation and disinfection occurs when ozone comes into contact with substances, including microorganisms (viruses, moulds and bacteria), alongside organic and inorganic compounds (metal ions, plastics and rubbers).
Intended for two to four jet wash bays, Ozone Jet Wash is described as being compact, safe and reliable and can save up to 36% in operating costs compared to electric boilers. In the case of diesel boilers, the savings are up to 25%, and with aerothermal and gas boilers, the savings are up to 15% and 11% respectively.
Quick and easy to install on both new and existing equipment, it will be available from June in the European market.