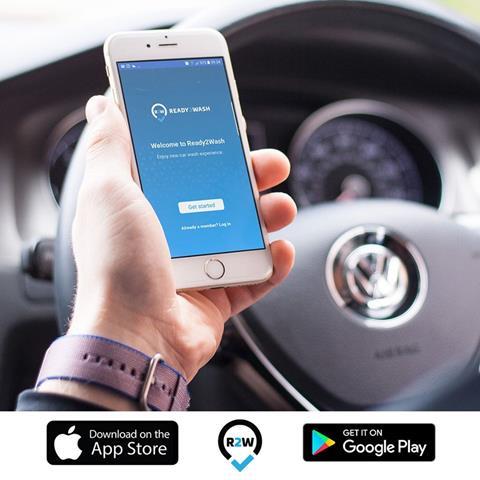 Car washes are making a comeback with many companies believing now is good time to invest in the sector, according to Michael Bloxham, the UK project manager for Ready2Wash, a new app that is tapping into this market.
Bloxham has been in the car wash business for over 25 years, his career spanning many sectors of the UK retail market including forecourt valeting services with Elf Oil, conveyor washing with IMO, and hand washing with Waves. His latest role is with Ready2Wash and Adriatech.
"Ready2Wash is an app that works with all jet-washing equipment," he explains. "We can fit existing jet wash systems to use it, and we can also install it as a factory option onto new Adriatech machines."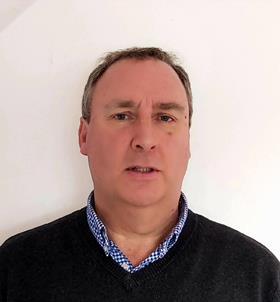 "Customers can walk up to a jet wash, push a few buttons on their phone, and it will load electronic tokens straight onto the jet wash, so there's no need to scramble around for change in the car or queue up for change in the shop.
"Most forecourt washes you put coins in, and this gets rid of that barrier, which will increase impulse buys. If a customer has the app and drives up, sees a jet wash is empty and knows they won't have to wait, they are more likely to use it. Customers always tend to spend more money with cashless systems as well, which is another benefit for the retailer."
The move towards a cashless society, combined with the clamping down on non-compliant hand car wash operations as a form of modern-day slavery has meant traditional forecourts have begun to invest in car washing again.
The app gives retailers up to date instant information on their car wash sites ranging from sales and performance data to maintenance issues, which Bloxham argues will get dealt with quicker.
"The information is available to site staff, head office staff and regional managers so more people are aware of what's going on. Ready2Wash is just such a simple, cashless solution that benefits everyone, as customers don't have to have cash on them to get a wash and they can join the loyalty scheme which gives them great benefits. On the retailer side of things, they get given comprehensive site information giving them greater control, and their sales are likely to go up because of the increase in impulse purchases. It's also a very low upfront cost so its not a huge investment."
While the app is currently only available for jet washes, Bloxham reassures that next year it will be compatible with other types of wash sites. The Ready2Wash App and complete software solution is being used on more than 300 sites operating across 17 European countries including the UK, located on standalone jet wash centres and on PFS forecourts.
"As the UK market is showing a resurgence back towards self-service washing, now is the perfect time for traditional retailers to look at their assets and think about modernising and investing in new washing equipment, because the demand is definitely there," concludes Bloxham.