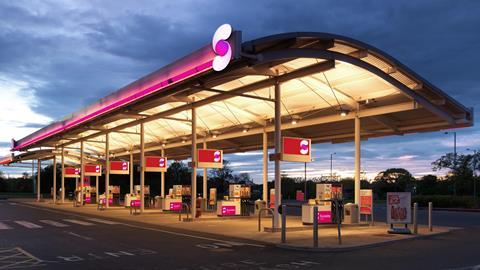 Independent wetstock company Suresite Wetstock has partnered with Environmental Monitoring Solutions (EMS).
Suresite says the move was driven by its goal to bring more control in-house with its existing wetstock service and provide reporting tailored to the needs of the UK and European market.
The partnership with EMS provides Suresite with the Greenscan SIR system, which is now operated in-house by Suresite's analysts backed by EMS's quality management system. Working alongside EMS, Suresite says it is now able to offer a wider range of service levels to meet any wetstock need.
Suresite's new web portal provides access to reports on any platform – phone, tablet or PC – and retains its truly real-time capability. The new in-house built web portal will link to other areas of the business for health and safety and cards, creating an easy to use reporting platform.
Dan Gibson, Suresite Wetstock manager, said: "We're always looking to stay ahead of the curve. Laws surrounding Wetstock have been in place for years with a critical element of this being the 'polluter pays' policy. Recent changes in legislation regarding the expectation of owners to utilise third party wetstock meant we needed to change our approach to the wetstock service we were providing. The constant push to improve environmental monitoring shows how wetstock management in the UK and Europe has developed into a much more 'mature' market than almost any other country.
"Retaining our truly real time capability with data collection and reporting is key to Suresite's success. Streaming data live provides many benefits and maximising the benefit of it through our data driven alerts for water, overfill and sudden loss and nozzle availability reporting are just some of the examples where we stand apart from our competitors."
EMS has developed wetstock systems such as Fuelsuite and leak detection technology such as Greenscan for more than 25 years, and also delivers critical environmental services to petroleum retailers globally.
Russell Dupuy, managing director of EMS, said: "Partnering with Suresite is a sound fit for our Greenscan SIR leak detection solution. Coupled with their extensive professional services and experience in retail petroleum, we believe they will provide independence and choice to UK and European petroleum retailers."