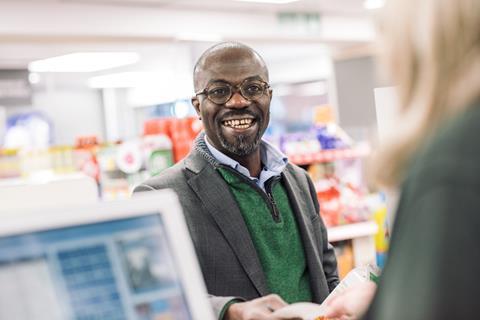 The Association of Convenience Stores (ACS) is encouraging retailers to get involved with a campaign which aims to increase awareness of how vital our senses are to living life to the full, especially for people with complex disabilities.
Throughout July, national disability charity Sense is encouraging people to host a Sensational Tea Party – a bake sale/coffee morning with a sensory twist. The aim of these tea parties is to help communities reconnect, create conversation and break down barriers as well as raising vital funds to support people with complex disabilities.
When hosting a tea party, Sense is encouraging people to think about:
· Taste - contrasting, surprising tastes
· Sight - exciting colours and showstopping creations
· Smell - captivating scents to make your mouth water
· Hearing - baking that snaps, crackles and pops
· Touch - using interesting textures and tactile decorations
ACS chief executive James Lowman said: "Local shops operate at the heart of our communities and for many customers they act as a social hub where they can interact with colleagues and as a result feel less isolated.
"Recently we launched our Everyone Welcome Guide which has been positively received by retailers and this campaign builds on the fantastic work that our sector has been doing to ensure that their stores are welcoming for everyone."
Jenny Peat, Head of Community and Events, at Sense said: "We are delighted that the ACS is joining Sense to encourage as many people as possible to host a Sensational Tea Party this July.
"Local shops are at the heart of their communities, and we are excited for people to come together, share tea, cake and laughter, while raising vital funds to continue Sense's work."
For more information about the Sensational Tea Party campaign and to register for your free fundraising pack, click here https://www.sense.org.uk/host-tea-party
ACS' Everyone Welcome Guide provides advice for retailers both in terms of how stores can be adapted and how colleagues can provide a welcoming environment for all customers.
The Everyone Welcome Guide was developed in consultation with the Alzheimer's Society, Business Disability Forum, Sense, Age UK and National Innovation Centre for Rural Enterprise.
The full guide and a recording of the launch webinar are available here: https://www.acs.org.uk/everyone-welcome-guide