Convenience stores rank in top three most desirable local amenities
The young are biggest fans of their local convenience store, ranking it more important than pharmacies, post offices and bank branches
33% year-on-year increase in average basket spend demonstrates boom for independent retailers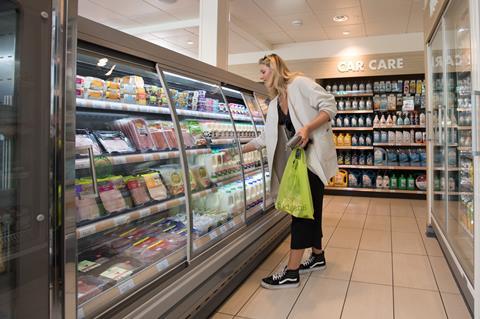 Convenience stores have taken on a new importance over the past 12 months as Brits spend more time in their local community, according to new research commissioned by PayPoint.
PayPoint sales data confirms increased reliance on independent retailers, revealing an average basket spend increase of 33% year-on-year, rising from £5.61 in February 2020 to £7.47 in February 2021. The UK's average basket spend peaked at £8.10 in April last year and this momentum has been sustained throughout Covid-19 pandemic as people continue to choose to shop locally.
Conducted by One Poll, the survey revealed that two in three Brits said their local convenience store has become more important to them over the past 12 months and 22% relied on their local convenience store to supply essentials unavailable elsewhere (eg supermarkets) during lockdown.
The reliability of the local convenience store has also been recognised. More than a quarter of respondents (27%) say they will do more local shopping after lockdown has ended, a sign that the neighbourhood shop has become a cornerstone of communities up and down the country. The best is yet to come, says the survey, as Gen Z rank the cornershop as the most valuable local institution.
More than just a place to stock up on essentials, a trip to the shop took on new meaning as the nation was plunged into lockdown. What was once a chore became a much sought-after excuse to leave the house and an opportunity to interact with someone from outside the household. The opportunity was seized – as 31% met new people in the neighbourhood through a chat at the local shop. Almost one in five (17%) of us are now on first-name terms with the store operator.
Ben Ford, PayPoint's retail services director, said: "Over the past year we have seen a renewed appreciation for the local convenience store. The pandemic has encouraged a return to community roots in many parts of the UK and the independent convenience sector is thriving. Many of the business owners in our network came to the rescue by stocking essential items during the first few months of lockdown. Similarly, the local convenience shop has been one of the few locations where people can engage in-person with someone from outside their bubble, which has seen relationships between business owners and local communities become stronger than ever.
"PayPoint is proud to represent its network of independent retailer partners, who continue to work extremely hard to support their local residents and to deliver essential services, and it's marvellous to see the public's appreciation for their effort up and down the country."