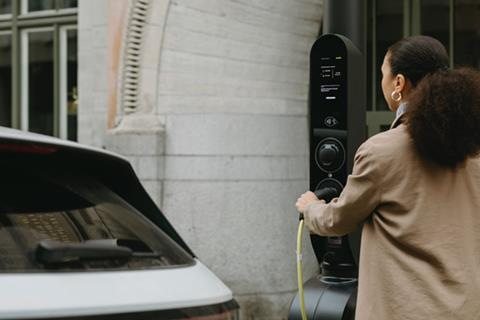 The City of London Corporation has given the go-ahead for a full upgrade of the Square Mile's electric vehicle charging points by charge point operator Qwello UK.
The charging points will offer contactless payment, a reservation service via the Qwello app, 24-7 customer support and an integrated retractable cable with a Type 2 plug that reduces trip hazards, can be operated with one hand, and is compatible with all European and US EV-connection standards.
Work on the upgrade has already started and will be completed in phases across the City's owned car parks, with completion scheduled for 18 September.
Charging points at each car park will be temporarily unavailable while the upgrades are carried out, but a project website has been set up to enable customers to receive progress updates.
Chairman of the City of London Corporation Planning and Transport Committee, Shravan Joshi, said: "'Much of central London and the Square Mile has experienced higher levels of air pollution than the rest of the UK, but through initiatives like these, we have been able to reduce the City's Greenhouse Gas Emissions by more than 55%, since 2008.
"The City's Climate Action and Air Quality strategies are already bearing fruit, delivering a clean and safe environment for the Square Mile's residents, workers and visitors."
Martin Hale, managing director of Qwello UK, said: "We are very proud to have been selected to upgrade the charging points at these prestigious locations with the same solutions being enjoyed by other European cities such as Stockholm, Berlin, Frankfurt and Madrid.
"This builds on our other recent contract success where we've won on our core principles such as putting the driver first, high operational uptime, preventing nuisance parking, meeting accessibility standards and adding local social value."