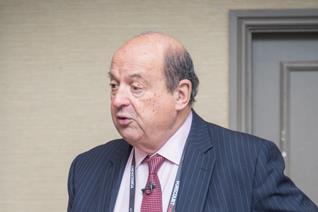 The Petrol Retailers' Association and Car Wash Association has requested government confirmation on the status of car washing during the forthcoming lockdown, following its inclusion in a list of 'non-essential services' published over the weekend.
The Government has set out the new national restrictions which will take effect in England from November 5 until December 2, requiring people to stay at home and for some businesses to close. The list includes: car washes, all non-essential retail, including, but not limited to clothing and electronics stores, tobacco and vape shops; pubs and restaurants (takeaways and deliveries can continue, however, takeaway of alcohol will not be allowed); indoor and outdoor leisure facilities; entertainment venues; personal care facilities
Food shops, supermarkets, garden centres and certain other retailers providing essential goods and services can remain open and can continue to sell 'non-essential goods'.
The news prompted PRA & CWA chairman Brian Madderson to write urgently to Alok Sharma, Secretary of State for Business, Energy & Industrial Strategy (BEIS), expressing concern that the guidance proposed a blanket ban on all car washes – contrary to the last lockdown during which the majority on forecourts were allowed to operate.
He said that while it was understandable how car washes could be seen as non-essential, "we believe that a more thorough consideration of the facts will see this as an essential maintenance service, particularly during the autumn and winter months".
He stressed that vehicle repair and maintenance services must be maintained for road safety over the winter period; and that car washes ensure vehicles are safer to operate – in particular keeping windows, lights and wheels clean and fully functional.
He also pointed out that automated car washes (unmanned) cannot increase virus transmission: "These services operate at a distance with no close physical contact. The sites from which these operate are primarily petrol forecourts with associated convenience stores which are to remain open as essential services.
"I therefore write to ask that you exempt Covid-secure automated car washes, where there is no human interaction with which to pass any virus, particularly as in our experience, these car washes are not only used by emergency vehicles but by essential workers such as NHS staff and other medical staff, to keep vehicles safe and clean."
The Government also announced an extension of the Coronavirus Job Retention Scheme (CJRS) until December meaning the government will pay 80% of wages up to a cap of £2,500 and employers will pay employer National Insurance Contributions (NICs) and pension contributions only for the hours the employee does not work.
More information is available here: https://www.gov.uk/guidance/new-national-restrictions-from-5-november