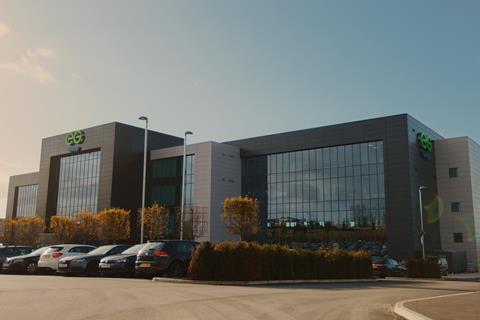 Despite unprecedented and challenging conditions, EG Group has shown resilience in its financial performance in the past year, according to co-CEO Mohsin Issa, as the company announced its final quarter and unaudited full-year 2020 results.
It reported an increase of Group EBITDA (before exceptional items) of 48% to $1,272 million, (£915.5m) with Group EBITDA increasing by 10% on a like-for-like basis. Full year like-for-like performance in grocery and merchandise was described as in line with 2019; with a decrease of 13% in full year like-for-like foodservice performance driven by temporary shutdowns due to COVID-19.
Mohsin said: "I am incredibly proud of EG's strong performance in 2020, which is testament to the incredible dedication of our colleagues around the world, and demonstrates the resilience and diversification of our best-in-class business model. Despite the continued, unprecedented challenges of the COVID-19 pandemic, we have continued to provide an essential service to millions of customers in our global communities, while also delivering continued growth in our profitability.
"At the same time, the Group has continued to take significant and proactive steps forward in its longer-term development. These include the recently announced OMV Germany and Asda forecourts acquisitions, which will further strengthen EG's position in two of our key markets, as well as the additional Board and leadership appointments that we have announced this week. These appointments further demonstrate the Group's commitment to implementing best practice in corporate governance, and will help us to deliver on the significant growth opportunities that lie ahead."
$m
Q4
FY

2019

2020

Var (%)

2019

2020

Var (%)

Total revenue

6,322

5,126

(18.9)%

22,386

20,687

(7.6)%

Total revenue LFL

6,323

4,878

(22.8)%

22,110

16,978

(23.2)%

Group EBITDA

213

212

(0.5)%

860

1,272

+48.0%

Group EBITDA LFL

216

192

(11.0)%

856

943

+10.1%

Grocery & Merchandise gross profit

286

282

(1.4)%

924

1,257

+36.0%

Foodservice gross profit

61

101

+66.5%

235

304

+29.4%

Fuel gross profit

384

420

+9.4%

1,318

1,809

+37.2%

Net Debt

9,069

8,974

9,069

8,974

Liquidity headroom

198

1,284

198

1,284