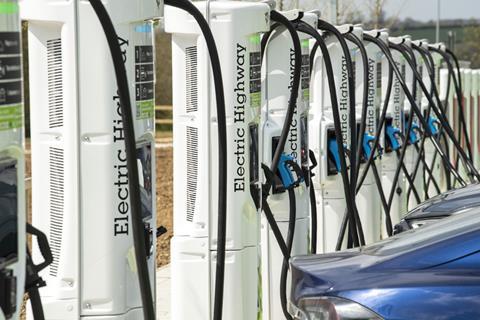 Prime Minister Rishi Sunak has been urged to "stand firm" on the transition to electric vehicles in a letter from ChargeUK, the trade association of the UK's EV charging infrastructure industry.
ChargeUK's 23 members have pledged to invest more than £6bn to 2030 in rolling out EV charging infrastructure. They have warned that current policy uncertainty puts that investment and the jobs that go with it in danger and jeopardises the government's ambition to deliver the world-class charging infrastructure that is required to deliver net zero road transport.
The organisation welcomed the Prime Minister's commitment to 2030 as the start date for the gradual phase out of petrol and diesel cars.
But they highlighted the need for certainty to support investment, jobs and the wider transition to electric transport. The Zero Emissions Vehicles (ZEV) mandate is due to come into effect from 2024. ChargeUK members are already delivering EV infrastructure across the UK at an unprecedented rate but warned that continued exponential growth must be underpinned by certainty.
The letter states: "Watering down the original ambitions of the ZEV mandate will mean billions of pounds of investment, thousands of new and green jobs and the supply of second hand EVs are put at risk.
"This EV supply and the resultant second hand EV market are vital to helping reduce the cost of driving for people across the country and can only be realised with a clear ZEV mandate."