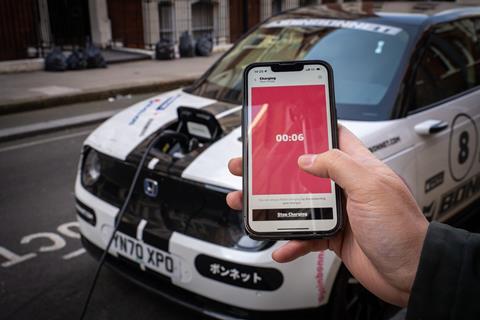 EV charge point aggregator Bonnet has launched a partnership with Equans, the company that owns and operates the GeniePoint network – the third largest rapid electric vehicle charging network in the UK.
The partnership will see GeniePoint's chargers added to the Bonnet app, delivering access for drivers to use the rapid charging network.
Bonnet's partnership with GeniePoint marks the 15th charge point operator (CPO) to be added to its roster of CPOs, bringing the total number of charge point locations to more than 32,000.
The GeniePoint network includes more than 900 chargers at strategic locations across the country such as Morrisons supermarkets and Whitbread's Premier Inn Estates.
Patrick Reich, co-founder and CEO of Bonnet, said: "Bonnet is dedicated to making public charging as easy as possible for EV drivers across the country and we are delighted to be adding GeniePoint to Bonnet's growing network of charge point operators.
"GeniePoint's state of the art rapid charge points will be available for all Bonnet users, allowing them to quickly charge their vehicles at locations across the country. This partnership is a further step towards alleviating charging anxiety concerns that many drivers still have."
Dee Humphries, managing director of Equans' EV Solutions business, said: "At GeniePoint, we're committed to improving charger accessibility, to ensure that drivers can get a charge whenever and wherever they need it. We're excited to be partnering with Bonnet, a business who shares our values in innovation and service, to be able to offer EV drivers a convenient and simple way to charge.
"We hope that through making the charging experience as easy as possible for drivers with partners like Bonnet, we can accelerate the UK's transition to electric vehicles."