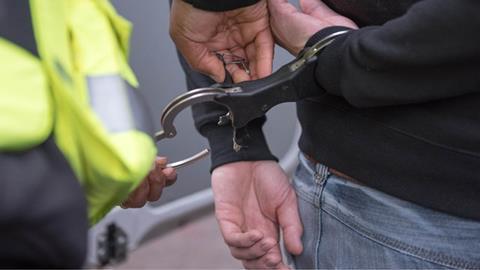 Police investigating a robbery and an attempted robbery at a petrol station in Nottinghamshire have arrested a suspect.
Officers were called to the BP Filling Station, in Lenton Boulevard, Lenton, at around 10.45pm Monday 6 March after reports a man had been threatened and forced to withdraw cash.
The victim had been walking along Lenton Boulevard when he was approached and coerced into withdrawing money.
Officers arrived at the scene with a description of the offender from CCTV images and arrested a suspect nearby at around 11.15pm. He was in possession of a metal bolt or tube.
The 19-year-old man was arrested on suspicion of robbery.
He was later further arrested on suspicion of attempted robbery following a similar incident at a petrol station at around 11.30pm on Sunday 26 February.
Detective sergeant Franco Guddemi of Nottinghamshire Police said: "Officers were very quickly at the scene of last night's incident and I'm pleased we have a suspect in custody.
"Robbery is a very serious offence and we understand it can be a frightening experience to be approached in the street by an individual demanding cash and making threats.
"Our investigation remains ongoing and anyone with information should contact officers."
Anyone with information should call police on 101, quoting incident number 805 of 6 March or Crimestoppers anonymously on 0800 555111.