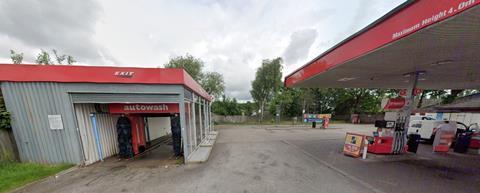 MFG has been granted permission to open a hand car wash at its Royal Oak Service Station in Blackhalve Lane, Wolverhampton.
An existing autowash building located on the west side of the site will house the hand car wash. Car valeting will be located on the existing jet wash concrete slab with a fabric canopy placed over the area.
The planning application stated that the site lends itself to offer the hand car wash facility with minimal alterations and as such there is little need for design intervention.
Two new portable metal cabins will be added: a staff welfare cabin of approximately 2m x 3m x 3m high placed on the exit side (rear) of the car wash building; and a customer accommodation cabin of approximately 3m x 4m x 3m high placed on an existing concrete slab for customers to wait/rest during inclement weather.
The application added: "There is already an established vehicle route through the site and the introduction of the hand car wash operation would not impact that established route. This therefore lends itself to a simple arrangement with a linear throughput of vehicles and on-site space to accommodate two cars being washed and valeted and eight additional waiting bays."