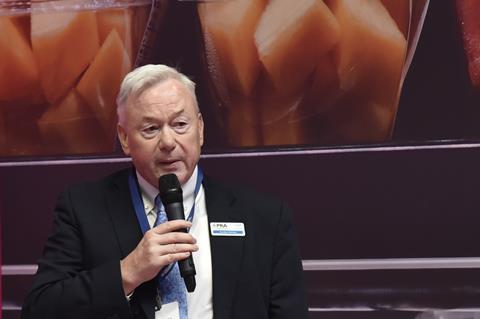 Government ministers don't understand how fuel prices are set, according to Gordon Balmer, executive director of the PRA, as he responded to this morning's announcement that the Competition Markets Authority (CMA) has agreed to conduct a swift, high-level review of competition in the fuel retail sector.
The announcement followed a letter from Kwasi Kwarteng, Secretary of State, Department for Business, Energy & Industrial Strategy (BEIS) to Dr Andrea Coscelli, chief executive of the CMA, at the weekend, requesting an urgent review of the fuel market, following concerns drivers aren't getting a fair deal for fuel across the country.
"The briefings provided by Government spokespeople to the media indicate that Ministers do not understand how fuel prices are set," stressed Balmer. "We have contacted the Secretary of State for BEIS on multiple occasions offering to meet and explain fuel pricing. However, we are yet to receive a response.
"By law the 5ppl fuel duty cut has to be passed on – and it has been. Petrol retailers have been unfairly scapegoated for rises in the wholesale price of fuel over which they have no control.
"We welcome the Competition and Markets Authority investigation, as it will confirm not only that the 5ppl fuel duty cut has been passed on, but that competition between forecourts remains vigorous and that our members are operating on razor- thin margins.
"If the Government wants to ease the burden of pump prices on motorists, they should cut fuel duty by a much more substantial margin, just as many other governments of European countries have done."
Meanwhile, RAC fuel spokesperson Simon Williams said: "It's good news that the CMA is to investigate retail fuel pricing as this should help ensure that drivers pay a fairer price at the pumps in the future.
"While this is clearly a positive step, it's also important to realise that motorists tend to lose out most when there are significant drops in the wholesale price which retailers don't pass on. This was the case in December when there was a big drop in the price of oil which should have translated to lower forecourt prices. Instead retailers stood strong, only lowering their prices by a couple of pence a litre when there should have been a 10ppl drop in the average price of petrol.
"In a rising market, such as we're experiencing now, it's very different in that retailers are constantly having to put up their prices to reflect the fact their costs are increasing every time they buy new stock. Since Russia invaded Ukraine on 24 February the wholesale price of petrol has gone up by 28%. This is why the Government's 5ppl March duty cut has had little effect, whether or not it's been fully passed on by retailers, and why they need to go further now to help drivers."