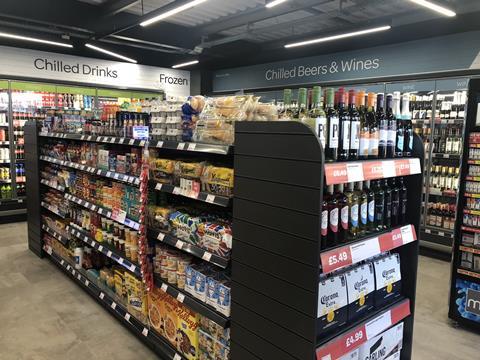 The proportion of shoppers visiting convenience stores has grown, with planned top-up being the main mission, according to the latest data from the Lumina Intelligence Convenience Tracking Programme.
The data states that in the 12 weeks ending on the October 17, the proportion of shoppers had increased from 49% in the previous 12 weeks, to 58%.
During the same period, shoppers visited convenience stores more frequently - up to 2.8 times per week on average - and, despite a 3% decline in basket size, basket value increased by 21%, from £8.58 per trip to £10.38.
Planned top up remains the top mission within convenience, accounting for 23% of all trips. Newsagent missions increased by 2% to 21%, driven by older demographics becoming less risk-averse due to the rollout of booster vaccines.
The proportion of shoppers purchasing on impulse increased by 1% to account for 56% of purchases.
The 'it was on promotion/special offer' category increased as a reason for impulse purchasing, with consumers eager to utilise promotions. Out of the top five categories bought on impulse, chilled foods (including milk) saw the most substantial increase of 1%.
PMP purchasing increased to 48%, driven by monetary concerns due to price increases for fuel, food and electricity. Chilled foods (including and excluding milk) saw a 1% increase, as more shoppers used the convenience channel for top-up shops in the period.
Senior Insight manager at Lumina Intelligence, Katherine Prowse, said: "A real positive for UK convenience is the large increase in spend per trip and the increased frequency. The decrease in basket size indicates that either shoppers are opting for more premium products or prices have increased – we expect a combination of the two."
"Delivery continues to be an opportunity for retailers to widen their shopper catchment area, despite restrictions easing and great movement of people. More convenience stores are working with the likes of Deliveroo and Uber Eats, as well as start-ups including Snappy Shopper and Getir to boost their delivery offerings."