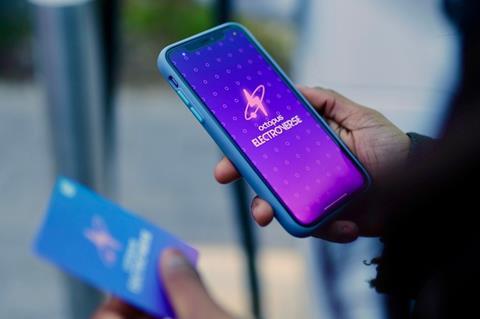 Octopus Energy is claiming its electric vehicle (EV) roaming service – Octopus Electroverse – now provides access to more than half a million EV charge points globally.
The service was launched in 2020 and provides EV drivers with a 'one card, one app' model.
Its customers can access and pay at public EV charge points across 40 countries, and it provides access to over 470 brands including Ionity, Osprey, Ubitricity, Shell Recharge, Connected Kerb and Source London.
Electroverse offers an interactive global map showing chargers and their live availability, a smart route-planner, in-car support with Apple CarPlay & Android Auto and the latest Plug and Charge technology.
UK drivers with Octopus Energy as their energy supplier can also have all their charges added onto their monthly energy bill when charging in those countries too.
On top of new brands joining, Electroverse has seen an acceleration in charge point rollouts with 100,000 new chargers available to drivers in the UK and across Europe since January.
Matt Davies, director of Octopus Electroverse, said: "Electroverse set out to revolutionise on-the-go charging and we're doing just that. We're delighted so many charging brands are flocking to join us and drivers are benefitting from a smoother charging experience.
"It's incredibly encouraging to see the pace that charge points are being rolled out. New locations are appearing faster than ever before, alongside record global investment in charging infrastructure. Combined with our seamless EV charging tech, this is helping give drivers the confidence to switch to electric."