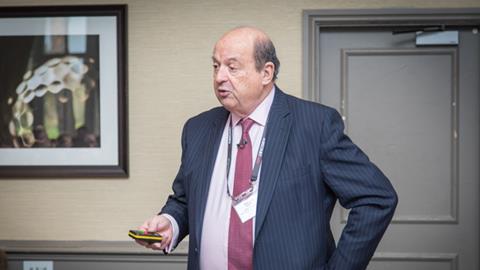 Petrol station staff should be among shop workers given priority in the Covid-19 vaccination programme, according to the PRA chairman Brian Madderson.
He has written to the health secretary Matt Hancock calling for him to ensure petrol filling station workers are included in the definition of shop workers for phase two of the vaccine prioritisation programme.
On Tuesday Hancock said: "I want to thank shop workers in essential shops who've got to be there for all of us, even in these difficult times when the virus is widely spread.
"We'll be looking very carefully at those professions that will need to be prioritised in phase two of the prioritisation programme.
"We'll look at, of course, teachers and police and others, but also we'll look at shop workers and we'll make those decisions based on the data."
Madderson said: "Petrol filling station workers are vital in keeping our country fuelled, fed and provided with essential supplies. They are just as important as supermarket or pharmacy workers. They have demonstrated the essential nature of their service throughout the pandemic and work in a front-line vulnerable position serving hundreds of customers every day."
He added: "Rapid vaccination of shop workers, including petrol filling station workers, would protect them from the virus, and allow continued operation. Already our members are reporting increased numbers of staff shortages due to illness and the need to self-isolate.
"We do not want petrol stations to close for lack of staff, which could lead to panic buying across the country."