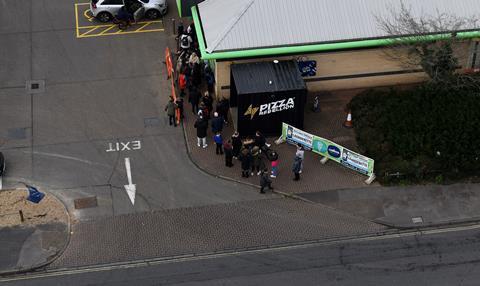 Lawrences Garages has managed to cash in on the popularity of the Prime energy drink and raise money for charity at the same time.
The drink – a collaboration between rapper KSI and US Youtuber Logan Paul – has gained cult status as retailers rush to stock it and consumers queue up to buy it. Needless to say, it is hard to get hold of.
Ben Lawrence of Lawrences Garages said: "We had been offered Prime by a number of suppliers, however only wanted to proceed with those that were reputable and trustworthy. We then had one large order confirmed which has been great for our customers."
As Ben knew there would be a clamber for the drink he decided to make it an event and raise money for charity, Abby's Heroes.
"We selected Abby's Heroes as they are a local charity and as a local business we like to ensure we are supporting charities that are important to our community," he explained.
The fact that Lawrences Garages would have the Prime drink at BP Sholing in Southampton was announced on social media and the news quickly spread by word of mouth.
Ben was selling one bottle for £2.99, with £1 from every bottle sold donated to the charity.
He has had Prime in stock for two consecutive Fridays and both days queues formed outside, with people queuing 45 minutes before the drinks went on sale.
"So far, from the two events we have raised £250 for Abby's Heroes and both times we sold out of Prime within 35 minutes. We are also selling stock in one other site and will continue to do so as and when it becomes available."
The Prime drink was launched last year and, when available in supermarkets, fights have sometimes broken out between customers who are keen to get their hands on it. Morrisons is the latest supermarket to stock it but customers are restricted to four bottles each. At the weekend, Forecourt Trader spotted a sign in one Sainsbury's that said, 'No Prime energy drinks are available here'.