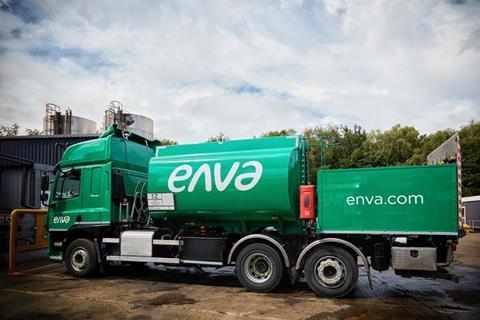 The Northampton-based waste oil collection specialist Duston Oils has been acquired by the recycling and resource recovery group Enva for an undisclosed amount.
Duston Oils handles more than 10 million litres a year of used motor lubricants, industrial oils, and redundant fuel oils as well as a range of other wastes from the automotive and industrial sectors.
The business will be incorporated into Enva's existing specialist waste business, which provides a complete solution for the collection of hazardous waste from garages, dealerships, car dismantlers, body shops, engineering, manufacturing, and industrial companies.
Commenting on the acquisition, Enva director Michael Sneath said: "The integration of Duston Oils into Enva's current specialist waste operations will bolster the sustained organic growth of our oil recycling business, providing increased scale, operational efficiencies and additional customer value.
"It will also deliver additional technical capabilities to our portfolio enabling us to manage an even greater range of waste lubricating oils and waste solvents. We have always appreciated Duston Oils' commitment to delivering outstanding customer service and we are delighted that their management team will remain in place to ensure a smooth transition."
Waste oil collected by Enva is transferred to licensed facilities where it is tested and processed into high-quality recovered fuels that are more sustainable and have lower overall lifecycle carbon emissions versus oil fuels manufactured from virgin resources.
Enva also support the circular economy by producing a used lubricant oil for re-refining back into base lubricants.