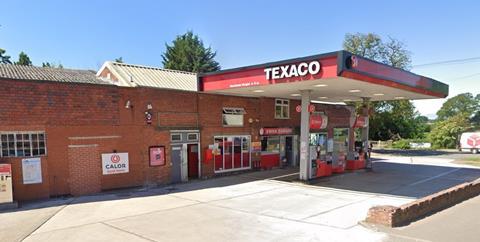 The river Teme at Tenbury in Worcestershire is being monitored after a large amount of fuel leaked into it from the Swan Garage in Burford, Tenbury Wells.
At 7.32am on Friday June 2, Shropshire Fire and Rescue received a call reporting a fuel leak from an underground tank at the forecourt.
Three fire engines, including the Environmental Protection Unit, attended the site
Booms were set up in the river to contain the leaking petrol. The Environment Agency also attended.
A spokesperson for the Environment Agency told the Ludlow and Tenbury Wells Advertiser: "We received a report from the owner of a petrol station in Burford, Tenbury Wells, Worcestershire this morning that they have lost petrol from their underground tanks.
"As the petrol station is situated immediately next to the river Teme, a site of special scientific interest, we are working with emergency services, including the Fire and Rescue Service, to contain the effects of the spill and monitor the river.
"There is a strong smell of petrol in the vicinity and we are working with the Fire and Rescue Service to determine what can be done to prevent further impact to the river Teme. There are no reports of any dead or distressed wildlife at present."