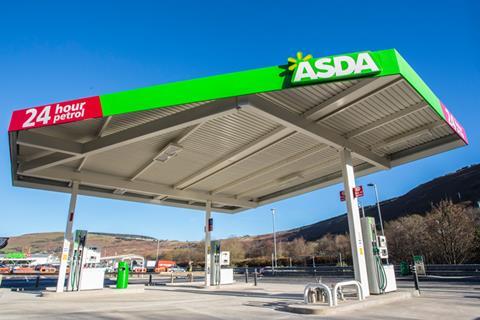 Petrol stations at the UK's major supermarkets will be closed for most of the day of the Queen's funeral on Monday, although the majority will reopen in the evening.
Tesco, Sainsbury's, Asda and Morrisons will close forecourts before some reopen at 5pm.
Tesco said its large stores would be closed on Monday, but Tesco Express stores would open between 5-10pm, while Asda said all its stores would be closed until 5pm.
Morrisons said that while all of its supermarkets will be closed on Monday as a "mark of respect and so colleagues can pay tribute to Her Majesty", its petrol stations will reopen at 5pm.
However, the majority of its fuel stations have different opening times so drivers have been urged to check if local ones are open on the company's website.
Sainsbury's said its filling stations will be open from 5-10pm on Monday to allow customers to "pick up essential items". "We thank our customers for their understanding," the supermarket said in a statement.
King Charles III approved a bank holiday on Monday for the state funeral at Westminster Abbey, but it is up to employers to decide whether to give staff the day off to observe the national day of mourning.
Shell said it would close its company-owned petrol stations between 10:30am and 1pm. It said its intention was the shut during the funeral service to "allow staff and customers to pay their respects".
It said the opening hours of its independent stations were at the "discretion of individual business", but added that the company had "invited them to also consider closing to enable their staff and customers to pay their respects".