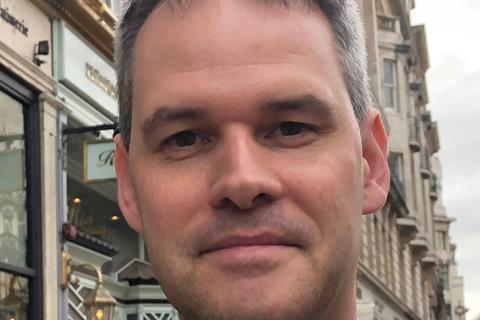 A seven-fold increase in demand for petrol filling stations occurred in the first month following the easing of the UK's Coronavirus lockdown restrictions, according to Rapleys, the property and planning consultancy.

Rapleys' Automotive and Roadside team, who manage the property needs of fuel retail operators of all sizes across the UK, received seven times as many enquiries in in the month of July, following the easing of lockdown restrictions, as they did in April during the height of the lockdown.
The company says the rise in average road fuel sales to 89% of what they were prior to March - from a low of 39% during the lockdown - has been driven by the easement of lockdown restrictions and resulted in renewed appetite and interest in fuel retail property.
The social distancing rules also provided an obstacle to some of the requirements of commercial property transactions, including the execution of deeds. In response to these obstacles, HM Land Registry made temporary changes to Practice Guide 8, allowing for deeds to be signed remotely.
Mark Frostick, senior associate in the Automotive and Roadside team at Rapleys, said: "During the lockdown, while transactions have in many cases taken longer to process and finalise as operators and investors paused or revised plans due to the economic uncertainty, we have not yet seen any significant effect on fuel retail site values, which generally remain buoyant.
"While the latest Government figures show that fuel sales at petrol stations are still at only 89% of what they were before Covid-19 arrived on our shores, we are nevertheless witnessing a consistent high demand for sites.
"This optimism may also be being driven by the strong convenience store sales which we've seen throughout the past six months, a reflection of the fact that petrol station stores have played an important role in meeting peoples' food needs amidst the enormous challenges posed by social distancing rules and panic buying. Indeed, it may be that people - particularly those who are most vulnerable to the Coronavirus - feel safer shopping in easily accessible petrol stations rather than venturing into a busier town centre or supermarket.
"Consequently, we have operators at all levels on the lookout for sites, but as with before the lockdown the market is being impacted by a distinct lack of available stock. Partly this has been driven by competition for sites, both from residential uses as well as alternatives such as logistics – which is likely to continue to go from strength to strength as the ecommerce boom continues. Some operators are now using this as an opportunity to assess their sites and seek to extract further value, either through development, joint-ventures, planning permissions or upgrading facilities. Now is certainly a good time to talk to an expert about the possible options.
"As both the fuel retail industry and the UK economy as a whole emerge from the lockdown, the long-term impact of the disruption brought about or accelerated by Coronavirus continues to be something of an unknown. But the fuel market has proven itself resilient and we expect it to weather any future issues on the horizon."