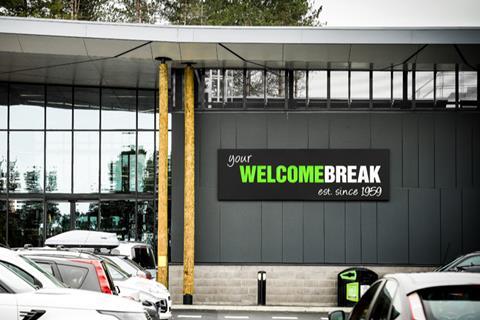 Welcome Break has won planning permission to build a trunk road service area at a site in Nottinghamshire.
Rushcliffe Borough Council has given the go ahead for the scheme at a greenfield site on the junction of the A606 and the Fosse Way at Hickling Pastures.
The proposed development would include a single storey roadside service area building, a separate coffee drive-thu, a four-island petrol filling station with canopy and a separate HGV zone.
There would be parking for 60 cars and 15 HGVs and provision for EV charging. Photo voltaic solar panels will be positioned on the roof of the roadside service area building, coffee drive-thru and the fuel canopies to reduce grid power consumption.
Welcome Break also provided a long-term strategy for developing the EV charging provision at the site. It envisages providing five chargers in a range of sizes from 50kW to 150kW on opening, which would increase to 20 over the next ten years, with capacity to charge all vehicles from year 10 onwards with chargers ranging up to 350kW.
It states that installation of SuperPower Battery Packs will ensure that the EV offer is completely sustainable.