As a new study reveals 'charging anxiety' has replaced 'range anxiety' as a barrier to buying electric vehicles, Tom Caldwell, chief technical officer of maintenance specialist Techniche, examines how best to keep charging points up-and-running.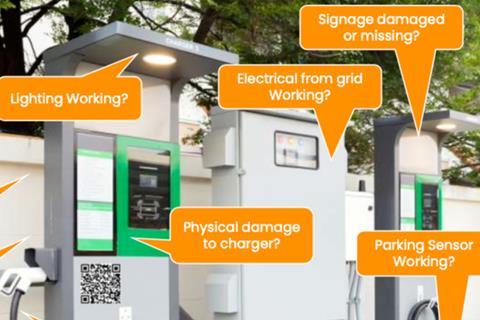 Easily accessible charging away from home or the workplace is essential to support the growth of electric vehicles (EVs) and an excellent charging experience is paramount to gaining and keeping customers happy.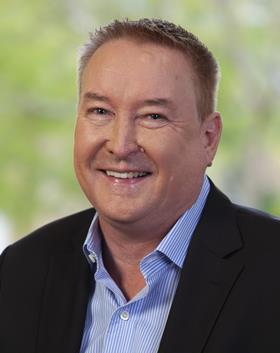 With most fuel and convenience retailers now evolving from the traditional forecourt to establish multi-service, mobility retail destinations, an ever-increasing portfolio of EV charge points are being added to their estates.
This evolution demands new methods of monitoring, maintaining and repairing these smart, connected assets to gain full operational visibility, manage them more effectively and ensure maximum uptime. But there's a lot of uncertainty about which path to take, as the industry works to keep up with the pace of the EV charging station roll-out and develop maintenance best practice.
Complex landscape
The new smart-charging points have remote diagnostic tools that allow operators to gather error codes. Most issues are typically resolved through remote diagnostics and restarts, while around 20% of problems need an on-site visit and repair. But additional complexities arise from understanding who owns and manages the electricity supply, whether retailers own or rent their charging equipment, to who is responsible for maintaining the new networks – retailers, charge-point operators (CPOs), or third-party contractors.
Other common challenges often include a disconnect between new systems looking after the EV infrastructure and any existing asset maintenance solutions, creating data silos and no single view of maintenance operations. Staff are also wasting time on paper-based processes and struggling with the analogue view of the world this generates – timely EV charger repairs and scheduled maintenance cannot be done efficiently with spreadsheets and manual workflows. This means some retailers have no visibility of how maintenance contractors are performing against service level agreements (SLAs) so they can't be held to account.
Some customers tell us that without an asset repair and maintenance system, it can often take 3-4 days – sometimes weeks – before a faulty charger is working again. The objective is to reduce this to 3-4 hours or less and be able to report on KPIs for uptime and 99.9999% availability of charging points, showing that downtime is both being measured and reduced. Reporting on uptime KPI statistics to prove that availability targets are being met is also required when applying for state and government grants in many countries.
The lack of information currently available about the reliability of charging points means that some retailers are developing systems to capture their own data for analysis further down the line. This performance benchmarking of different suppliers against each other, down to individual components, such as card readers and connectors, will lead to better investments in the future. Retailers will be able to select the most reliable and suitable models for their different locations. Comparing lifespans of different brands means budget forecasting and planning for replacements is dramatically improved as trends are being monitored.
While there are numerous approaches being developed, with associated training and upskilling being undertaken, the general lack of visibility into EV maintenance operations is hindering control which leads to higher maintenance spend and longer periods of charger downtime.
Emerging best practice
The evolving landscape involves a variety of back-office systems to monitor and maintain charging infrastructure. The ideal scenario most retailers are working towards is the integration of EV charging station help desks and monitoring systems, with existing asset maintenance management software.
Digital transformation, which includes data integration and process automation, is taking EV maintenance to the next level for innovative retailers, removing manual, error-prone business processes and eliminating data silos. Some are using workflow automation technology to streamline processes, create a live, traceable record of all EV maintenance activities and carry out granular data analysis and reporting to help make better decisions.
The first step to success is to use the smart alerts coming from charging points effectively. Some operators have an EV charger monitoring cloud that uses a standards-based protocol such as OCPP (Open Charge Point Protocol) to directly monitor chargers, checking that they are functioning and when they are being used. This electronic 'heartbeat' data can bypass human intervention and helpdesks by creating and allocating work orders to contractors automatically. Likewise, automation can also eliminate work orders wrongly sent out for items which are covered by warranty, reducing unnecessary costs. Software can also manage the allocation of warranties and send work orders direct to the relevant warranty contractor when needed.
Maintenance work order automation streamlines workflows by detecting an issue and auto-notifying the correct contractor to repair an asset, all tracked by an SLA. Custom workflows are essential for the triaging of breakdowns and issues with chargers, as unlike other most other assets, manufacturer and contractor helpdesks and technical teams need to be involved in the early stages to understand who is most appropriate to deal with a problem.
Optimum charging experience
EV chargers are critical revenue-generating assets, essential to driving footfall to maximise customer spend but have to be monitored and maintained alongside every other asset, which contributes to the overall customer experience, from lighting to signage, food and beverage to washroom facilities. As the market continues to evolve, streamlining and automating EV charging maintenance ensures retailers can reduce operating costs, provide an excellent charging experience and maximize revenue.
The Urgent platform from Techniche has been managing the assets of global fuel retailers for over 20 years, including BP, Shell, Q8, Ampol and Parkland. For more information please visit: https://urgent.technichegroup.com