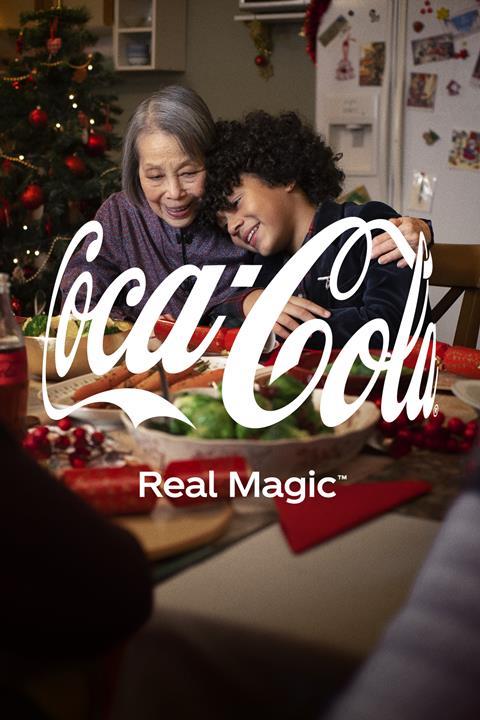 Coca Cola aims to remind us all that Christmas is about community and togetherness with the launch of its new campaign 'Real Magic at Christmas.'
The campaign features a short film about a boy moving into a new house with his mum at Christmas and seeing there is no fireplace.
He realises no chimney means no Santa, and decides to make a chimney himself, with the help of his neighbours. The community shares a moment of magic over a Christmas dinner and a coke.
The 60-second TVC edit will air on December 1.
Manolo Arroyo, global chief marketing officer at The Coca-Cola Company, said: "This is our first Christmas campaign under the new Real Magic brand philosophy for Coca-Cola. Coca-Cola has always believed in the magic of Christmas, and this year our campaign celebrates the real magic of him and connections. With a simple and uplifting message of unity, inclusion and positivity at its heart it aims to remind us that all we need for a magical Christmas is shared moments with community and the ones we love."
The film was created by denstuMB UK, who said: "Magic is all around us, but most of the time we don't even notice. This story is set in an apartment block in the USA, but it could be anywhere. For most people in the world, living stacked up on top of one another is a reality; so close yet still strangers. But then global pandemic also bought neighbours together like never before. With Christmas cancelled for many last year, this humble holiday story focuses on what matters: community and generosity that connects us in an imperfect world."
Other aspects of the Real Magic at Christmas campaign include the partnership with homeless charity, Fareshare. On-pack 'Win a meal, give a meal' promotions across Coca-Cola original taste and Coca-Cola zero sugar give consumers the chance to win food related vouchers, while donating meals to the charity.
Coca-Cola's 'Hero the driver' campaign to promote responsible drinking, whereby drivers buying a Coca-Cola from a participating pub will be given the chance to win a prize including getting behind the bar at a select Greene King pub for the day.
They are also set to bring the campaign to life with experiential action, but details are yet to be released.