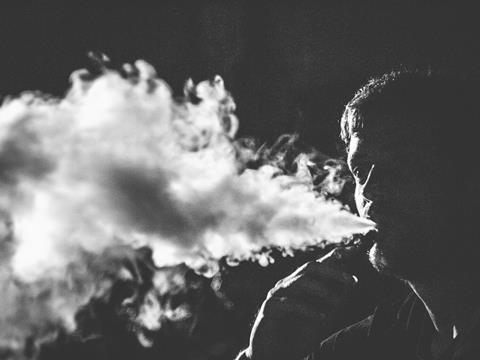 The UK Vaping Industry Association (UKVIA) is calling for a range of tough measures to crack down on unscrupulous retailers who sell vapes to children and young people, including fines of £10,000 and a national retail licencing scheme.
A just released survey from Action on Smoking and Health (ASH) found that the proportion of children aged 11-17 who vape has risen from 4% in 2020 to 7% this year. It also found that disposable vapes are the most popular products among 52% of underaged vapers.
The UKVIA said it understands the need for the right balance between supporting adult smokers to quit without encouraging take up among under-18s and "never-smokers".
Last week the Association setting out a range of proposals to the Department of Health to address the issue of child access to vapes. These included:
• introduction of a licensing or approved retailer and distributor scheme whereby vape retailers (both online and in-store) and distributors on the scheme would pay a fee, adhere to strong age verification practices and commit that products they sell are both notified with the Medicines and Healthcare products Regulatory Agency (MHRA) and compliant with Classification, Labelling and Packaging (CLP) Regulation;
• increased penalties of at least £10,000 per instance on traders flouting UK law. Should two fines be issued, a retailer would lose its 'approved retailer' status;
• a national test purchasing scheme similar to the one UKVIA runs for its members to ensure all operations are performing to high standards when it comes to preventing youth access to e-cigarettes;
• ensuring trading standards is effectively resourced, so that it can recruit and train officers, dispose of illicit products, and ensure its actions are an effective deterrent to rogue actors across the supply chain, with funding sourced from the proposed licensing scheme and, eventually, from fines issued for illegal trading;
• adopting into legislation the UKVIA's packaging, labelling and flavour names guidelines to prevent branding that inadvertently appeals to non-smokers or under-18s (these guidelines reflect recommendations from the Khan Review); and
• introduce non-nicotine containing e-liquids to the Tobacco and Related Products Regulations (TRPR) to bear down on youth access and improve the quality of products offered for sale.
According to the UKVIA these actions will help vaping fulfil the pivotal role that the recently published Khan review sees for the category in making smoking obsolete in the most responsible manner.