Janagha Wafa - from war-torn Afghanistan to award winning petrol retailer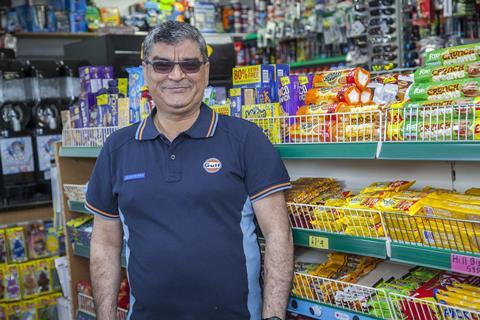 Janagha Wafa (Jan) bought Green Service Station in 2014. Located within the village of Selston, a former mining community on the outskirts of Nottingham, the site had previously been operated by LW Fuels and branded Texaco before closing down. Jan could see the potential, despite strong local competition, and with the ongoing support of Gulf Retail and investment in pumps, tanks and facilities, the site has been transformed over the past 5 years and now pumps over 3m litres pa with shop takings of £12k a week. Having re-established Green's as a thriving business, Jan is about to open his second Gulf-branded forecourt, a newly acquired freehold filling station in Burnley, Lancashire.
It's a far cry from 1987 when Jan, 17 years old, frightened and alone, was smuggled out of Afghanistan by his family during the Russian-Afghan conflict in the hope that he could enjoy a safe and better life. Jan eventually arrived in Copenhagen and , under a government scheme, was placed in the care of a loving family and attended an adult education centre. Within 18 months he became fluent in Danish and finished top of his class in a computer studies course, learning various IT skills including HTML, Microsoft software and Commodore C64 computers. Back home around this time his father was murdered by Government forces.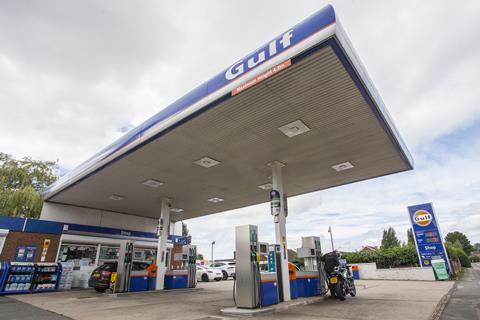 "My interest in computers eventually led me to working for the Government, then with the Copenhagen Stock Exchange before in late 2001 taking a job with an international transport business," explains Jan.
By the following year I was eager to get back into computers and headed to London having secured a job in Reading with Microsoft."
In 2009, Jan fancied a change and took up a lease to run a forecourt in Redditch. Having whet his appetite for petrol retailing he extended his involvement by taking on a similar lease arrangement with a friend on a site in Peterborough.
"By 2014, I had the experience and felt ready to own my own forecourt. Green Service Station hade recently closed and I could see its potential," continues Jan. "Unfortunately, most fuel suppliers could not see the potential or buy into my vision. To their credit Gulf was the exception . Gulf's Nicola McKeown believed in both me and my new purchase. With her full support Certas Energy backed me despite having no real credit history and a site, at that time only capable of taking small loads. It was a leap of faith that sets Certas Energy and Gulf apart from the rest and demonstrated their understanding of the Dealer market. Our business has blossomed and grown; from a closed site we now pump around 3m litres with a thriving forecourt shop and bunkering operation."
"We've worked extremely hard to achieve this thanks to Gulf and a fantastic forecourt team, all committed to providing friendly helpful service. We've built strong ties within the local community and our commercial trade extends from horse transporters and a private ambulance company to Council buses and a Polish trucking business. We are open 24/7, keep the forecourt spotless, offer every type of fuel card imaginable and keep our shop well-stocked and inline with the feedback received from our customers. As we have grown our customer base and revenues, we've wasted no time to reinvest in the business. That has included forecourt and canopy, improved tanks and piping, new pumps with media screens, back office systems and on site security. In 2018 we were voted Most Improved Site in the national SuperStation awards which shows just how far we have come. Our focus is now on the future with more investment planned in the shop and the introduction of electric charging."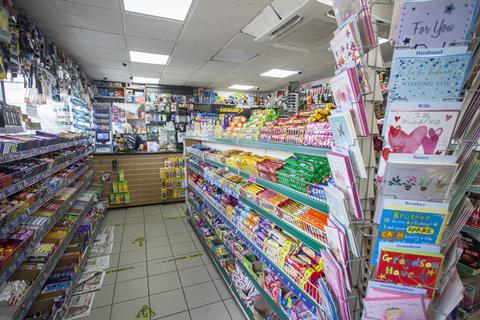 "Nicola McKeown of Gulf Retail is my confidant, I value her knowledge and loyalty to our business and I'll involve her in every decision. The success of our business is down to the collective effort of my manager, my staff and everyone we deal with at Certas Energy. I have great trust in them as people and as a business. They understand petrol retailing, the needs of small dealers and have proven their capabilities to make a massive difference to our prosperity. We recently bought a second freehold filling station, HR Service Station, Accrington Rd, Burnley. It was also closed and we believe by implementing a similar business model we can achieve a similar outcome. This time we are redeveloping the site, which has a much larger shop, before opening. The knock down rebuild will commence shortly, we hope to open in new Gulf livery, during May.
"Our target is to achieve throughput of 4.5m litres from the two sites within the first 12 months. It's the next step of the journey. I believe that you have to be true to yourself and if you can get the trust of other people along the way, anything is possible."