Does your store have a shopping app? If not, why not? It may be easier than you think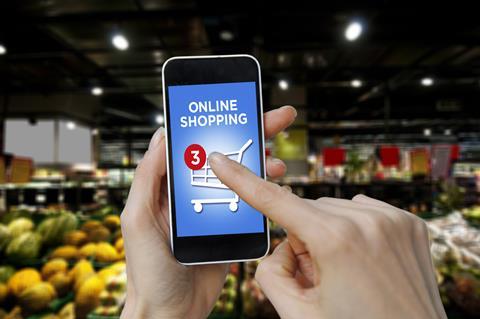 Snappy Shopper says its mission is to ensure that retailers are educated about the benefits of an online presence and how to grow their customer base by developing an omnichannel business, using its technology.
Dael Links, head of marketing for Snappy Shopper, says: "According to our retailer network, around 80% of their customers who use the Snappy Shopper app were acquired through the platform and would never have visited their physical store. Alongside this, customers are more likely to spend more money when using the app as retailers report a £26 average basket spend, compared to only £10 in-store – that's a significant increase of +160%."
He believes the app enables retailers to drive sales and engage with new customers, while also continuing to encourage communities to shop with their local retailers. Vitally, our partners have complete control over their product list and pricing on the app, with the ability to manage orders and connect with delivery drivers with ease.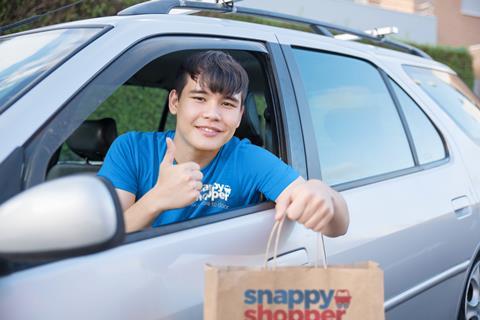 "When you join Snappy Shopper, you are provided with a hand-held terminal and printer. This allows stores to manage orders and easily add products on to the app. We also integrate with most epos systems, so can work alongside any technology already present. Retailers can scan the barcode of each product and assign a price and a category – eg alcohol, fresh produce etc, and it will appear on the app. It's as simple as that. Typically, our stores feature around 2,000 of their top-selling products, with the option to add additional categories to promote seasonal items at times like Christmas and Halloween."
Links says managing orders has never been easier: "Staff just review and approve each order as they come through via the terminal, gather the products and have them ready for collection when the designated delivery driver arrives.
"Most of our retailers fulfil orders in as little as 30 minutes, leading to fast transactions and happy customers."
Links advises retailers to minimise substitutions as much as possible, but if you do have to swap items, you should always advise the customer before delivery. "Another key component to success is making each delivery count; we encourage retailers to always deliver on time and to use that delivery to build rapport. Range and delivery are two operational points that we see successful retailers get right time and time again."
Over at Appy Shop, group sales and marketing director, James Widdowson says they are seeing an overall increase in transactional sales week on week, with many retailers doubling their sales volumes in the past 12 months. "Across the entire platform we have seen more than a 120% growth inside the same period. We are also very encouraged to report that we continue to see an average basket spend of over £60 per transaction, which is approximately 250% higher than the reported average within the convenience sector for home delivery and approximately 600% higher than the average basket spend in store."
Widdowson says they recognise that rising costs are affecting everyone. "We are helping our retailers combat this by offering flexible commercial terms and ways of offsetting our service costs. This can result in the retailers paying zero service fees and negating any margin losses on the transactions."
Appy Shop has also launched a series of new features and updates designed to help retailers compete with other brands and services in their local areas, and also enable stores to offer a USP to aid their growth.
Earlier this year Appy Shop launched a 'White Label' option for individual stores or small groups of stores. Previously it only offered this feature for store groups with 100 outlets or more, but now this is also available for a single outlet for just a few pounds extra per week.
Says Widdowson: "Many retailers would prefer to use their own branding in their local areas. Not only does this help with marketing but it also gives the retailer the comfort that the time and effort they put into building a home- delivery service is not wasted when another store locally decides to offer the same service and benefit from their hard work building a brand.
"Our hybrid model gives Appy Shop retailers the best of both worlds with their stores visible on both our app and on their own branded version."
He says the app has also expanded functionality around consumer marketing and engagement. "Our new marketing module allows retailers to tailor marketing messages, product placements and category branding that can provide additional revenue streams. We are also in direct conversations with many of the leading manufacturers and brands, to discuss marketing options and data insights. With our average viewing audience now in the millions, Appy Shop can connect brands to consumers to boost and promote new product launches, special promotions, products placements etc like never before."
As for that all important integration, Suresite Group works with Appy Shop. While Appy Shop sets up the retailer on the online shopping platform, in parallel, Suresite sets them up with their merchant agreement to facilitate online cards payment processing.
Eva Jones, head of product development and innovation at Suresite Group, explains: "This partnership works really well because it takes the complexity out of the process for the retailer, offering the benefit of Appy Shop's online shopping expertise coupled with Suresite's payment services expertise. It provides retailers with seamless integration to their epos in-store so there is no duplication of product input. However, Appy Shop can also set up a retailer with a standalone solution and upload products on their behalf."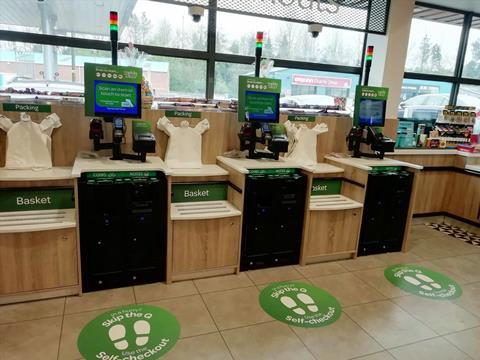 Self-scan
Just as we couldn't imagine life without an app, it's hard to imagine shopping in-store without a self-service checkout option. But self-checkouts are very much like Marmite – some shoppers love them, others hate them.
Jonathan McCullagh of Spar Classic Service Station, Omagh, says he was initially reluctant to adopt self-scan and needed convincing on the benefits that it would bring to his business. But, as well as having doubts, he was finding it really hard recruiting staff and so decided to install self-scan from Henderson Technology
"We have three self-scan tills, supervised by one member of staff, which are adjacent to six staffed tills. This means that the customer has an obvious choice, process their purchases through self-scan or through staffed tills. This proved a success and between 22% and 24% of all transactions went through our self-scan tills. However, customers could only use self-scan if they were going to pay by card. After a few weeks carefully analysing our customer behaviour, we noticed that a sizeable number of customers were not using self-scan as there was confusion surrounding payment options. So we decided to install the Glory automated cash units into our self-scan tills. This innovation automated the acceptance of cash as payment and the dispensing of change. It made an enormous difference. Our self-scan supervisor now only has to ask, "who's next?" instead of "Who wants to pay by card?" and the number of transactions going through our self-scan has doubled to 44% of all transactions in-store.
"This has made a huge difference to our business. It means one staff member can manage three self-scan tills and we usually have another two staff members on the staffed tills so essentially, it is five tills in operation at all times with just three staff members. It is a win, win. Customer service has improved as queues clear more quickly, and we have staff available to assist our customers and the shelves are well stocked throughout our store, not just at the till."
Value of electronic shelf labels
A rental agreement with Henderson Technology has allowed Creightons of Finaghy, Balmoral and Black's Road to implement EDGEPoS electronic shelf-edge labels (ESELs) across all three of its stores.
Andrew Porter, general manager, explains: "We no longer wanted to use paper shelf edge labels as it was a time consuming, laborious and cumbersome process to print labels and apply them to shelves, especially when there are new products, price changes and promotion changeovers to manage. We were also keen to see the margin benefit, instant price switches, from ESELs would bring to the stores.
"The results have been amazing. The ESELs look professional and are easy to read. Our staff and customers love them as the pricing is 100% accurate at all times, giving them great confidence.
"The ESELs have freed staff up as price changes and promotion switches are instant. We have also noticed an improvement in the replenishment and merchandising on the shop floor as the team has more time to concentrate on these tasks. Prior to having the ESELs onsite, we had to commence our promotion changeover a few days before the start date. All in all, I would say we have saved at least 15 personnel hours per week – which is an incredible saving.
"One of the biggest changes for us is the fact that the team can action price changes remotely; they no longer must be on-site to implement price changes and hand out reams of paper labels on the shop floor.
"With 4,200 labels at this site, the ESELs mean we have been able to keep up on accurate pricing across the forecourt here at Balmoral. We have reaped the benefit of a 0.6% growth, on average, on our margin. With employee hours saved too, we believe that the ESELs are a great investment."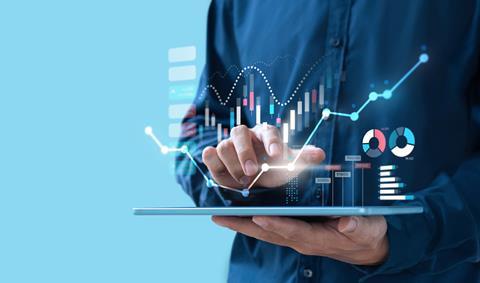 The value of analysing your payments data
Eva Jones, head of product development and innovation at Suresite Group, says payment data analysis is a much under-utilised resource which can reveal some real 'golden nuggets' if it is made available in accessible formats and the actionable insights are easily understood.
"It doesn't take a data scientist to do this," she says. "Simple payments analysis can reveal trends such as highs and lows in trading hours helping retailers to understand how to optimise their resources.
"Timing of payment transactions can offer insight into your customer segments and which customer segment spends the most/least with you. For example, you could assume that between the hours of 06:30–08:30 and 16:30–18:30 you get your 'commuter' customers, how valuable are these customers compared to other customer segments and which segment offers the most opportunity to deliver loyalty and growth?
"Types of card transactions can also help to reveal customer segments, a fuel card will nine times out of 10 be a business customer. How valuable are these customers to you compared to others, what time do they visit and how can you shape your shop offer and promotions with the right product mix, at the right time to win their loyalty and attract new business customers?"
Jones says that while basic payments trend analysis is accessible by most retailers and is of some value, the real nuggets are found in the deeper analysis and resulting insights to reveal the opportunities in both shaping strategy and delivering growth.
"Retailers can choose to invest their own time in carrying out such analysis or explore the market to source an appropriate provider.
"Some providers do the 'heavy lifting', offering automated, pre-built trend analysis and insights free of charge, with richer insights being available at a monthly/ad hoc cost so it's a no brainer to take advantage of the free offering, with everything to gain and nothing to lose!"