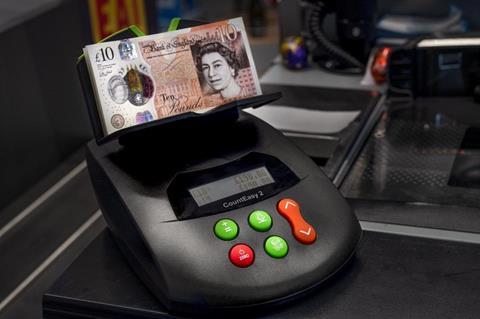 When talking recently about growth plans for Maxol, CEO Brian Donaldson said that using the latest technology on and off the forecourt was central to its strategy. He announced that the company will be introducing contactless payments for car washes and installing more self-check outs – all aimed at bringing more convenience and simplicity to its customer base.
Obviously a company of Maxol's size (241 service stations across the island of Ireland, 112 of which are directly owned by the company and operated under licence by independent retailers) has deep pockets, but smaller firms are seeing the benefit of keeping up to date with tech too.
Future proofing
Naz and Jen Zokiuddin run Refuel Forecourts, which has five sites in the North of England. And they have plans to add more sites – in England and also in Scotland.
Naz says that when they acquire a new site they always look at how they can future proof the business, including the tech in-store.
Back way back when, when Naz was a cashier, he found epos systems slow and complicated to use. But luckily things have changed a lot since then and Naz and Jen use Henderson Technology's EdgePoS in four of their five sites.
"At last, a user-friendly system for my staff," he says. "The training on the tills is so straightforward as the till is extremely streamlined and easy to use. Training that would have taken two weeks can now be completed in three days. More importantly, we don't get charged for training with Henderson Technology, this has saved us a lot of money on the installation and changeover of implementing a new system."
He adds that all his site managers have been trained on EdgePoS and are responsible for reporting back to him on their site's performance. "They find the system so easy to navigate and use – and reporting is consistent and accurate when I come to review them. We have recently ordered the EdgePoS Head Office system and I have promoted one manager to control it. I'm really looking forward to seeing how that saves us even more time. This will allow Jen to have access to site visibility and control, and means we can grow the current business volumes and overall portfolio with confidence."
Naz says that one thing that his managers couldn't live without, is the ability to input a fuel delivery on the till, and not the back office – and the ability to change pump prices at the till. "This would be a huge inconvenience and mean additional work for the managers if these little features weren't on the system," he says.
"It is very easy for cashiers to see the pump levels. On other systems, the cashier cannot see them. I am able to call the site and get an on-the-spot fuel level check. I like to feel that all of my cashiers are educated in the fuel industry, they are working on a daily basis with hazardous products, so it's important to me to share our knowledge. EdgePoS has made it straightforward to share information with not only our managers in the back office but with our cashiers on the shop floor. They are happier and more confident because of this."
Retail technology operations director at Henderson Technology, Darren Nickels, believes it is vital forecourt operators invest in their stores' retail technology. "Many are stuck with their old traditional tills and epos systems which are end-of-life and are no longer offer solutions for today's much needed add-on services," he says. "Retail technology, such as EdgePoS, is designed to make forecourt convenience stores run easier and let owners and managers focus on enhancing the experience for shoppers."
Self-service winner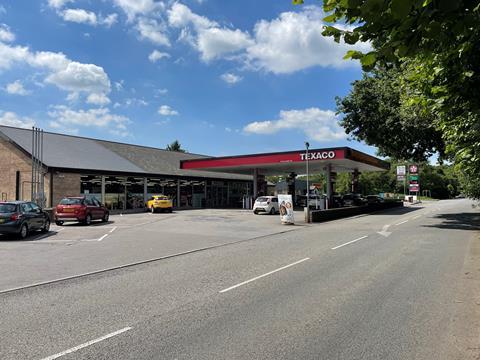 Llantwit Main Service Station located near Cardiff is one of two forecourts owned by GH Griffiths & Sons Ltd. Like many businesses, it has struggled with the availability of labour, and recruiting and training staff, causing unnecessary stress on the business.
"We are a busy site for fuel and convenience purchases and, up until recently, our staff were running around like headless 'stressed' chickens trying to manage tasks, service on the tills, filling shelves and trying to keep up with demand during the busy periods," says Brett Griffiths, co-owner at Llantwit Service Station.
"We were forever recruiting staff, setting interviews with applicants who failed to show up alongside trying to manage the scheduling of the shifts for our existing staff to ensure the site was managed at all times. It was a stress that was putting pressure on the business and one we needed to alleviate."
Last summer Llantwit installed three of CBE's Fuel on self-checkout solutions, which after only three months experienced a 38% usage and helped Brett immensely.
"CBE has been a breath of fresh air for our business. Since the installation, we now have three self-checkout tills doing the work of three staff members. They don't need a roster and they never call in sick! We still operate five tills but now only need one or two staff members to run these; therefore, less work, recruitment and training are needed. We've also reduced staff hours and costs thanks to a growing 38% usage uptake on self-checkouts. Staff on-site are now free to do other jobs in the store, which was becoming a struggle, allowing for improved stock availability, customer service and upselling, and other benefits that were sadly side-lined."
In addition to addressing its staffing issues, Llantwit is experiencing many operational benefits, including improved reporting, which is imperative to the day-to-day running and future growth of the family business.
"Previously it took extra efforts to understand the business figures; now we have access to multiple reports, many at the touch of a button. The PLU sales history is convenient to print a report for one particular product, and we can see now in busy periods how much is being spent by the customer and on what products, which we didn't have easy access to before.
"Our experience with CBE to date has been extremely positive. If there are any issues, which are naturally going to occur, these have been picked up and rectified straight away. The main reason we chose to change systems and invest with CBE was to introduce self-checkout and fuel on self-checkout to free up staff and to take pressures off the business, and that's exactly what we have achieved."
Tackling food waste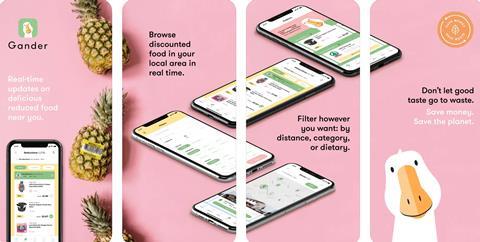 Nobody likes throwing food away, yet it remains a huge problem. Then there's the cost-of-living crisis to contend with, with food more expensive than it's ever been. An app that can help with both problems is Gander which connects a retailer's reduced food with local consumers, desperate for a bargain.
Gander says most retailers who sign up for the app see 90% of their reduced items sold. And it's a win-win, really, reducing wastage and, at the same time, showing customers that retailers are doing their bit too.
Gander recently enhanced its user experience by unveiling a series of new features. These include the ability to search by location rather than just by specific stores, an optimised interface to improve useability and the ability to view additional store offers.
Stacey Williams, head of customer engagement and business development at Gander, says: "We have worked hard to provide an enhanced user experience and the app's new features will allow consumers to locate yellow labelled foods more quickly, not only in store but right across their local area.
"Gander is committed to reducing food waste and to helping consumers to manage their shopping budget and achieve considerable savings by providing real-time information on reduced food items. Data from our Ganderlytics analytics platform, available to retailers, has shown that, on average, consumers using Gander save around 56% on their food shop.
"Consumers often miss out on significant savings as these reduced food items are not always clearly marked or positioned in store. Gander provides a real-time solution to help consumers make more considered decisions on how to manage their weekly shopping budget, before they even have to leave the house."
Snappy move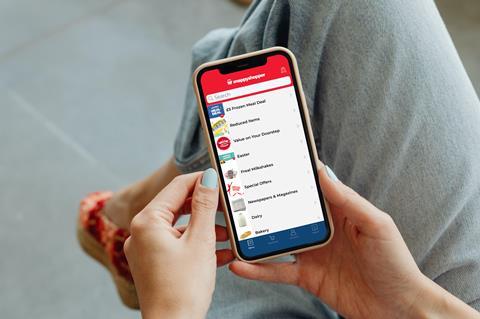 In another move, Snappy Shopper has teamed up with Gander to become the first delivery app to offer reduced-to-clear items for home delivery. The trial initially sees two CJ Lang stores in Scotland, Spar Abronhill and Spar Stonehouse, trialling the feature for a 12-week period.
It works by allowing Snappy Shopper customers to purchase reduce-to-clear items for delivery as part of their normal shop, reducing food waste as well as offering customers the opportunity to buy a selection of fresh food at reduced prices. It will also benefit retailers by reducing wastage costs.
Mike Callachan, founder and chief executive officer at Snappy Shopper, says: "Our partnership with Gander to offer reduced-to-clear items to Snappy Shopper users is something we are incredibly excited about. Not only is this a first-of-its-kind feature, but it enables our retailers to reduce their wastage, meaning they can improve their margins while also supporting their local community as well as having a huge impact on the environment. We are so excited to see the results it has for both our retailers and customers."
Sonya Harper, central operations director at Spar Scotland, adds: "As a convenience store business, we feel it is important to reduce the amount of food waste that ends up in landfill. This partnership allows us to reach more customers and make even more of a difference."
End-to-end system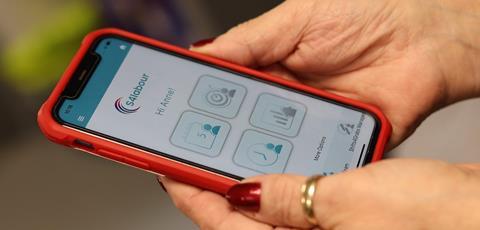 With retailers sharpening their pencils when it comes to costs, tools that can help them can prove invaluable. Customers using labour management system S4labour are seeing a reduction in their labour costs and hours of people management time to just a few minutes a week, according to Garry Craft, S4labour, managing director convenience stores.
"When using the S4labour app, payroll is accurately managed and effortless with digital time and attendance," he explains.
"If incorrectly managed, inaccurate payroll can add up to additional costs for independent retailers. Our system is fully end-to-end with comprehensive automated payroll. Managing staff, hourly paid or salary paid, their holiday allowance and entitlement is possible with complete compliance."
Craft describes S4Labour as a 'plug & play' system. "No IT department is required. If you have internet access, you could be live in two weeks and paying your staff the month after that.
"There are a number of different software solutions for rotas, HR or payroll but none of them links them like ours does. This means there is no re-keying data, transferring data from one system to another via APIs or any other method. Your store staff see these benefits from using the S4labour app."
He says the S4Labour software can help rota teams in line with a budget, digitise time and attendance, manage all staff holidays and absences as well as accurately pay employees for the hours worked. "It is an end-to-end system that keeps the whole employee journey in one place. It is compliant and hassle free for employers," he explains.
The end-to-end system can also create employee contracts and verify right to work documentation at the push of a button.
"We have the expertise available to independent retailers to improve the efficiency of their operations, to help minimise the impact of increased staffing costs.
Cashing in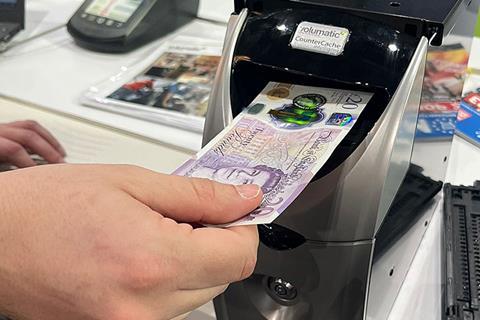 These days, many retailers rely on innovative cash handling technology to reduce their cash processing to minutes rather than hours.
Having been in the cash handling business for 50 years, Volumatic can provide a number of solutions to suit even the most demanding retail business, from its simple range of CountEasy money-counting scales, all of which can accurately count the entire contents of a till drawer in less than a minute; to its all-encompassing solution, the CounterCache intelligent (CCi) – a secure storage device, cash counter and forgery detector in one discreet device which sits at your till point.
Mike Severs, sales and marketing director at Volumatic, says: "The benefits of using these clever solutions are clear to see – these cash handling devices not only make your end-of-day reconciliation quicker and more efficient, but they also free up your team's time to do other important jobs, such as spending more time helping your customers.
"And with security also being front-of-mind this year, with in-store theft reportedly on the rise across the country, cash handling solutions can help prevent both internal and external shrinkage, as well as making your staff feel more secure, as with the CCi, they only touch the cash once at the point of sale."
Volumatic has also recently developed a new enhanced software suite to support its CCi, which will offer a true end-to-end cash handling solution with full visibility from store to bank – at either store or Head Office level.
Severs adds: "The reality is that cash is here to stay, so we would urge retailers to listen to consumer demand and invest in the technology that can help them. We understand that manually counting cash is both inefficient and prone to errors and shrinkage, so we offer solutions that really do save you time and money."
He explains that Volumatic works closely with individual retailers to look at a range of options and what would be right for them to invest in, rather than just pushing them to purchase the very latest or most expensive solution – sometimes the simplest solutions are exactly what is required.
"The cost of our range of solutions varies and would need to be quoted on an individual basis for each retailer, taking in to account many factors. But many of our cash handling solutions offer a return on investment within six months (or sometimes sooner), but that depends on the size of the retailer, the number of solutions purchased, the amount of cash they typically take and the number of staff they employ."