In the Regional Category judges tackled a record number of retailers entering this year, as they painstakingly marked hundreds of entries for their entrepreneurial skill, initiative and dedication in running a successful business.
They were looking for professionally and efficiently run sites, reflecting the high standard of discipline required to compete in today's retail environment. In particular they were looking for: welcoming and well-maintained facilities; cleanliness and tidiness of both the forecourt and the shop; general standard of décor; store layout and atmosphere; range, stock levels and merchandising; consistent standards; friendly and helpful staff; facilities/services offered; promotional activity; ability to maximise opportunities and meet changing customer demands profile/role in the community.
Being invited to the Forecourt Trader awards as a finalist was a major achievement in itself, but the following emerged as the winners on the night in the six regions that make up the Regional Category, plus Motorway Services.
REGIONAL CATEGORIES
London & South East over 4mlpa
Rontec Billingshurst – Billingshurst, West Sussex
Situated on the outskirts of town, Rontec Billingshurst is a high-spec new-to-industry site, trading 24 hours with the full range of Shell fuels, two EV charging points and two jet washes. The shop trades under the Morrisons Local fascia and offers a substantial food-to-go range, plus Costa Express, where customers can benefit from freshly baked products from the in-store bakery offering freshly baked products from croissants to bacon butties and everything in between for breakfast, from burgers to pastries for lunch-on-the go in addition to the freshly made baguettes plus a variety of sweet treats. Additional facilities include a secure Amazon locker, ATM, Lottery and modern toilet facilities.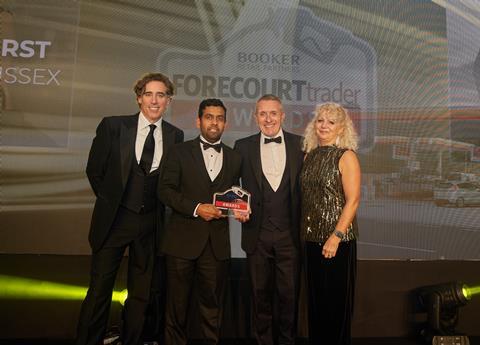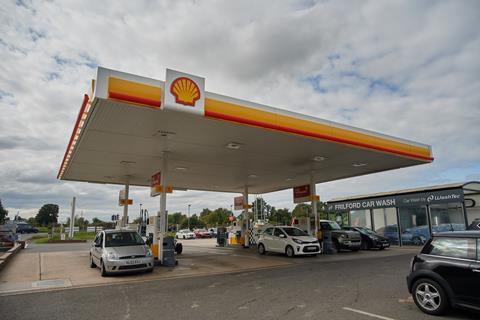 London & South East up to 4mlpa
Budgens Frilford – Frilford, Oxfordshire
Frilford Service Station is a family-run forecourt established over 30 years ago and has benefited from multiple growth opportunities and development throughout this time. The store has doubled in size over the past six years and now benefits from a 3,000sq ft Budgens store. The forecourt features EV charging points, and in the past year it has doubled its wash-centre facilities to include two rollover washes and two undercover jet washes. Other additions include solar panels fitted to the entire sales building and canopy. The site prides itself on being a destination store for everyone, for passing commuters or local shoppers, greeting all with a clean, bright, presentable forecourt, shop, and excellent customer service.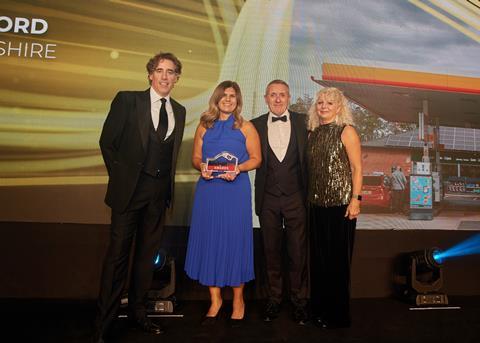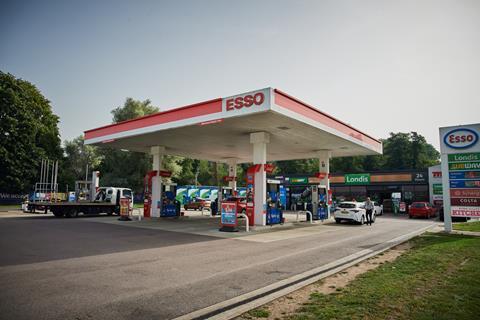 Midlands over 4mlpa
MFG Barton Mills Service Station – Barton Mills, Suffolk
MFG Barton Mills Service Station was rebuilt in 2018 following a devastating fire and has only continued to improve since it re-opened. The site has an Esso-branded forecourt with eight filling positions for retail customers, a dual-lane HGV area and a dedicated MFG EV Power hub consisting of eight state-of-the-art chargers. The distinctive building houses a Londis store with the latest in convenience, whether you're looking for tonight's tea, distress groceries, your favourite chocolate treat or a bite for lunch. And with ample seating options for travellers complete with power and free WiFi there really is enough here to make this forecourt a destination in itself.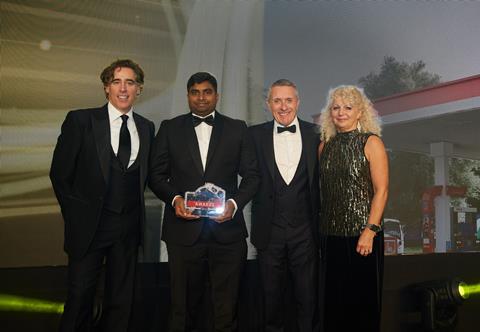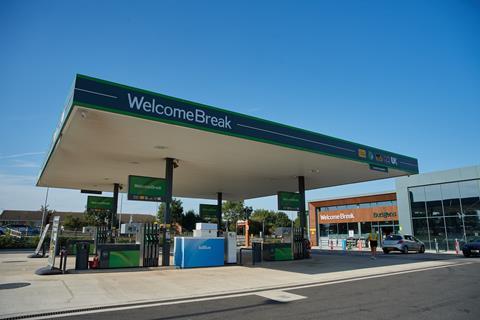 Midlands up to 4mlpa
Welcome Break Newark Services – Balderton, Nottinghamshire
Welcome Break Newark proudly showcases its newly-established premises that boast a diverse range of offerings. As a pioneering Budgens pilot site, the convenience forecourt features an expansive array of products and services that cater to both business and customer needs, with its seating area suitable for business meetings. It also appeals to HGV drivers by offering 43 well-appointed parking spaces accompanied by state-of-the-art washroom facilities and Wi-Fi connectivity within the lorry park. The site also serves as a thriving community hub providing exceptional convenience services to local customers.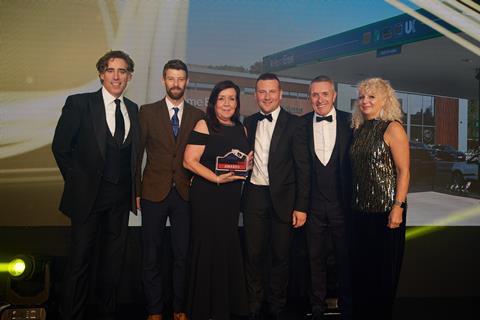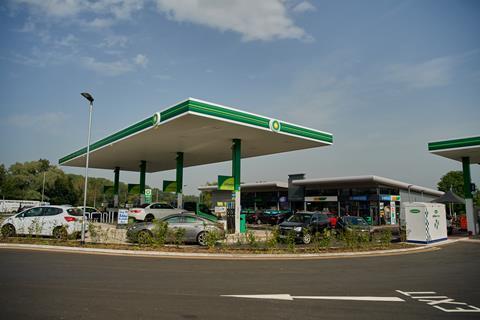 Northern England over 4mlpa
Winsford Gateway Service Station – Winsford, Cheshire
This is a stunning new-to-industry 24-hour forecourt in a prominent roundabout location and gateway to the largest industrial estate in the North-West of England servicing over 5,000 employees. A local council-driven development, the modern forecourt features a spacious four-pump starter gate retail offer with a retail AdBlue pump; HGV lane with AdBlue to service the industrial estate; a seven-bay jet washing and vacuum centre and external seating. Internally, a state-of-the art Londis convenience store provides an extensive range of food-to-go products, plus coffee, iced drinks, ice cream, plus Greggs and Subway prominently located to the front of the shop.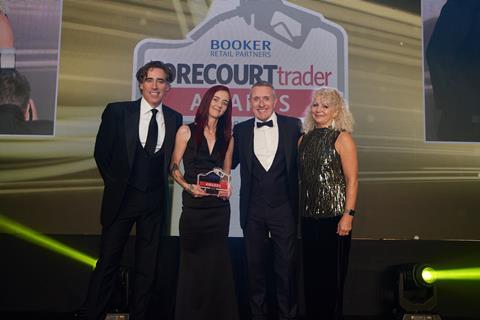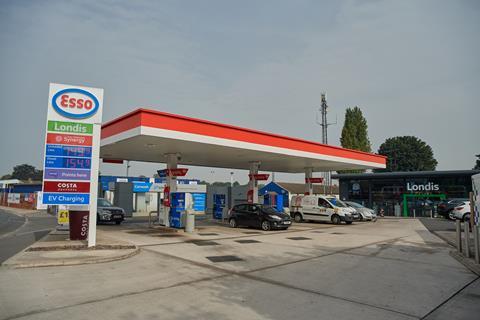 Northern England up to 4mlpa
Prospect Service Station – Ossett, West Yorkshire
The former Co-op site is very much at the heart of the local community deriving the bulk of its trade from the market town of Ossett. In recent years the site has had significant investment with the forecourt being re-developed in 2018 and a knock-down-rebuild of the shop which was completed in February 2023. It features many modern design considerations, including an open glass shop front and fluted joinery work around the perimeter to add texture and shades. It offers an extensive convenience range, plus fresh goods in 18 metres of chillers; as well as ice cream, food-to-go and drink options, prepared in its purpose-built bake-off kitchen.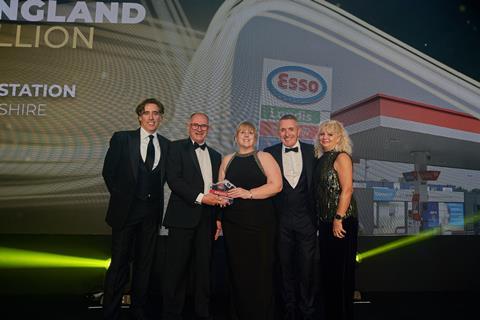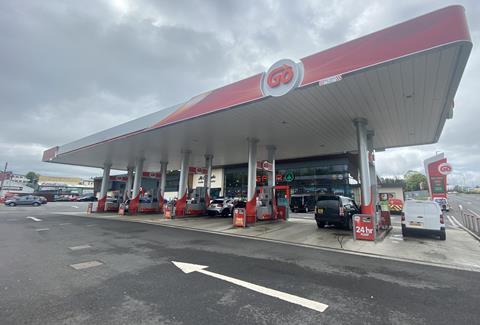 Northern Ireland over 4mlpa
McCullagh's Classic Service Station – Omagh, Co Tyrone
Long-established family-run McCullagh's Classic is one of the busiest forecourts in Northern Ireland and understands the importance of providing its customers with a 'One stop shop' for all their needs, including a personal touch from staff. Its strategy is to be the best it can be. With rising costs and competition, it aims to remain competitive in all aspects of fuel and food and has implemented a strategy that focuses on being the cheapest for fuel in the Omagh Area. A recent refurbishment added 28 parking spaces, and 800sq ft of retail space which has provided space for a new off licence and an extension to its ambient, fresh, and food-to-go offerings.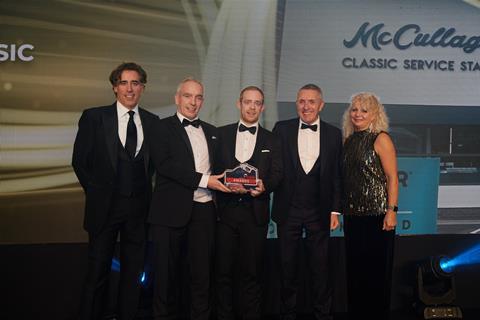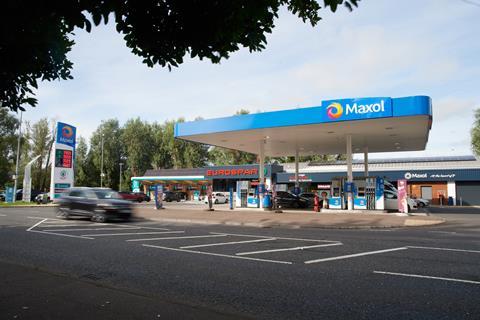 Northern Ireland up to 4mlpa
Maxol Eurospar Kinnegar – Holywood, Co Down
The opening of Maxol Eurospar Kinnegar following a £2 million investment was a landmark moment, establishing a blueprint for sustainable developments across Maxol's network, and reducing the site's carbon footprint by up to 40%. Most notable was the unveiling of the first dedicated Ultra Rapid EV hub in Maxol's estate and on the island of Ireland. On the forecourt, the site continues to service its large customer base with advanced fuels including Maxol Premium; parking facilities have more than doubled to 41 spaces; plus a brand new EUROSPAR offers a broad range of locally produced food well as national brands, plus Barista Bar coffee and Delish Deli food to go.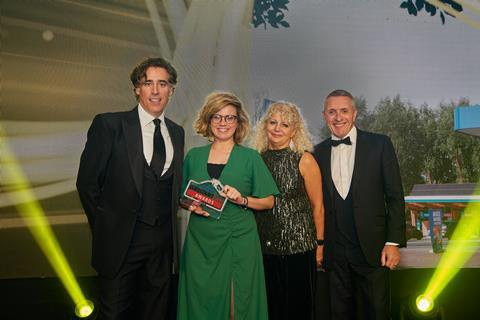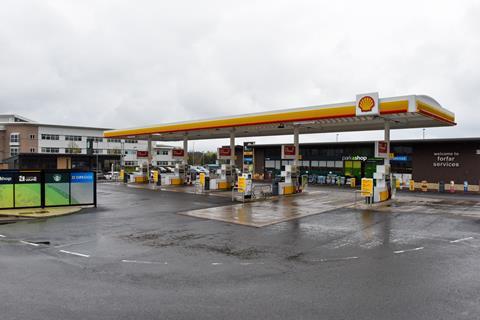 Scotland
Park Forfar – Longlevens, Forfar
Park Forfar is located just off the busy A90 and offers numerous amenities to both local and transient customers. The forecourt features four HGV lanes, 10 pumps, plus AdBlue pumps, as well as two jet wash bays and other valeting facilities which have all been recently fitted with contactless payment. Other facilities include washing machines/postal lockers and lots of parking The large-format modern convenience store features a Greggs and trucking car care display. It has undergone lots of improvements in the past year - recent additions include a shop-in-shop vape store and the introduction of Rollover so customers can have a hot meal at any stage of the day.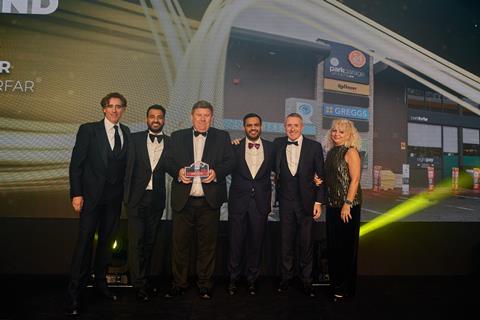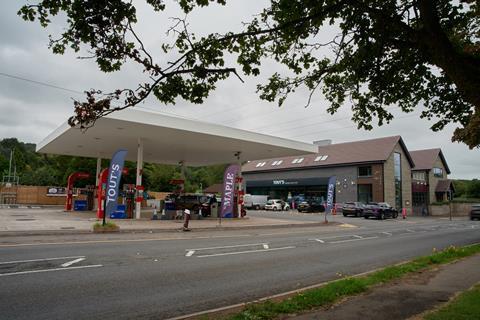 West Country & Wales over 4mlpa
Tout's Cleeve – Cleeve, North Somerset
The Tout's £6m development in Cleeve has been a labour of love and passion, resulting in a unique and authentic experience for its customers and teams. Tout's Cleeve features a 4,100-sqft store, Esso Forecourt, an 82-capacity lounge/restaurant called The Maple, a 12-capacity hair salon, a 40-seater training facility, and Head Office, all owned and run by Tout's. Cleeve is the company's first concept site for building a place that contains all the things people want quickly and in-person.
The store was designed around food art, knowledge, and theatre with the mantra "Mostly a Supermarket, fairly like a farm shop, little like a discounter and nothing like a corner shop".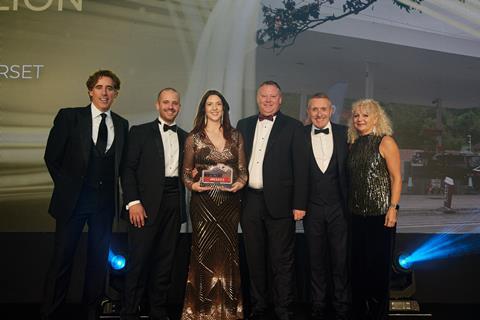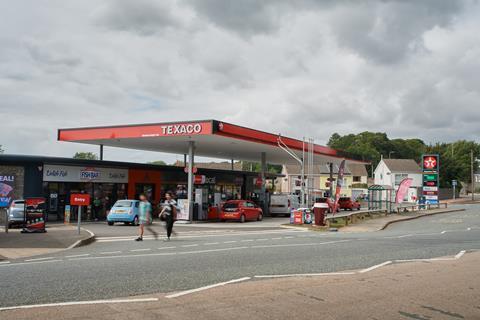 West Country & Wales up to 4mlpa
Ascona Green Garage Bush Hill – Pembroke, Pembrokeshire
Ascona Green Garage was on a mission to become the back-to-back champion of the West Country & Wales – and it has indeed succeeded! It has consistently demonstrated its entrepreneurial skills, initiative, and dedication in running a successful business. The company has invested heavily in its process of 'Asconarisation' to create a modern and attractive store layout and atmosphere that reflects its commitment to providing a high-quality retail experience. Its wide variety of products includes fresh food, drinks, snacks, convenience items, and freshly made in-store food to go, including its fantastic fish bar, all at competitive prices.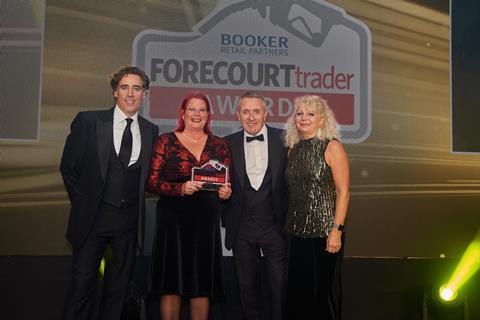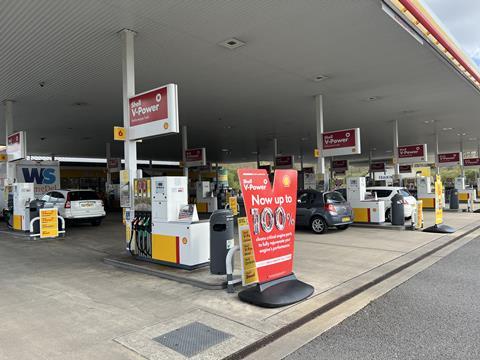 Best Motorway Service Outlet
Shell Cobham Motorway Services – Cobham, Surrey
Shell Cobham on the M25 is the largest service station in the UK serving over 2,500 customers a day as well as being Shell's flagship site. This makes it a target for protestors and it is a great testament to the team in the way they handle such situations. This is also the fifth time the site has won this award – and each time judges are even more scrupulous, trying to catch it out by popping in at different times to check it out. This year was no exception - despite the constant throughput, standards remain very high. It's not just a great place to refuel, with its spacious, modern forecourt, but it is also a destination for hot food and drinks along with other facilities like clean toilets and seating area.