This year's Awards saw a great standard of entries for each of the Specialist Categories, with retailers having to adhere to strict criteria for each of the 14 different awards.
The Tout's managed to bag three Specialist Category Awards, which was an early indication of how well they had performed in the annual competition.
There were many success stories, including the first-ever winner of our newest Award for 2023 - Best Sustainability Strategy - which was won by Maxol Eurospar Kinnegar – Holywood, Co Down.
SPECIALIST CATEGORIES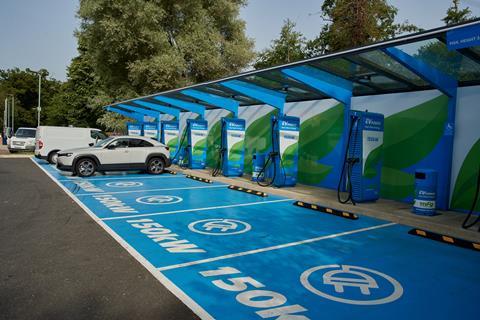 Best Alternative Fuels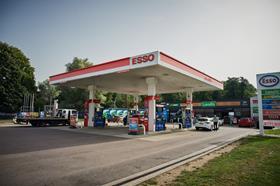 Sponsored by Gadjet
MFG Barton Mills Service Station – Barton Mills, Suffolk
The site is primarily identified by the Esso-branded forecourt, with a secondary site identifier of the striking EV Power polesign. There is a dedicated area for EV Power offering ample space for up to eight cars to use the latest 150kW Alpitronic chargers. The fresh, modern branding makes it easy for customers to head directly to the charging area and get powered up either by paying by contactless card on the charger itself, or via the easy-to-use MFG Connect App. While waiting customers can take advantage of the Londis convenience store plus a range popular drink and food-to-go brands.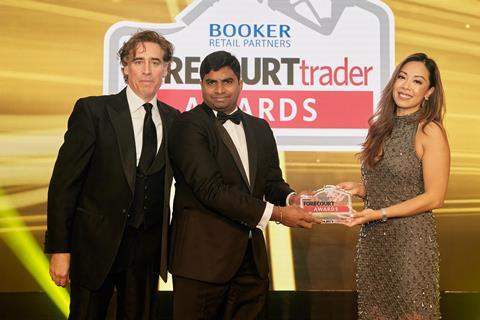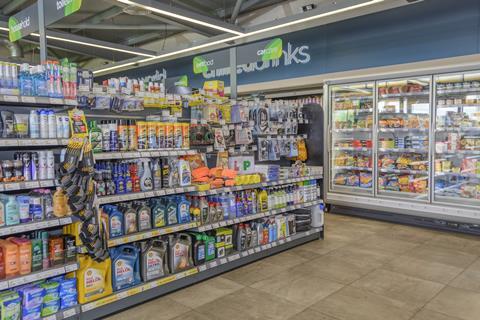 Best Car Care & Lubricants Outlet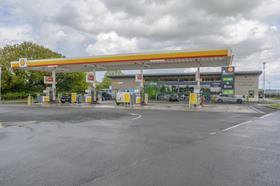 Sponsored by Convenience Distribution Group
Park Thieves Lane – Shrewsbury, Shropshire
Having identified that Park Thieves Lane was underperforming in the car care category, it set about engaging with suppliers on how to boost sales in this area. The company realised that a large number products were for car users only, and so an obvious move was to target the high volume of HGV customers that visited the site. Since the introduction of the trucking range sales have rocketed by an incredible 50%. The staff have really bought into the project and are constantly ensuring the site is offering the best range, with full availability at all times.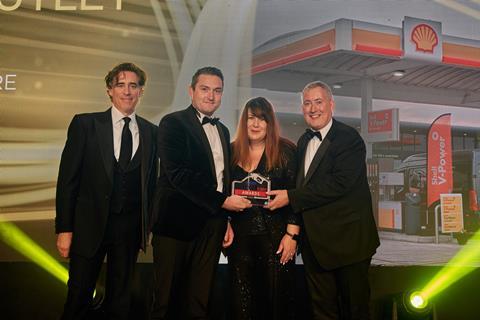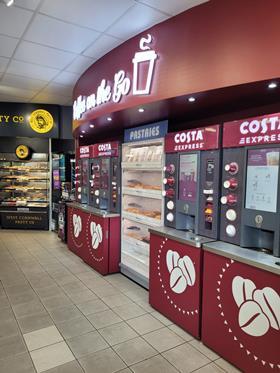 Best Coffee & Hot Beverages Outlet
Sponsored by Costa Express
Rontec Magor – Caldicot, Monmouthshire
Ragu and many of his team have been serving customers at Magor for over 10 years. Situated on busy M4 the BP-branded site operates 24 hours-a-day, seven days a week – it therefore has to provide a constant flow of food and drink products predominantly aimed at the on-the-go customer. The range includes four Costa machines which between them serve between three and four hundred customers daily. They have to be regularly cleaned and maintained, for which the team received a 98.5% audit from Costa. Non coffee drinkers are also catered for with a selection of teas.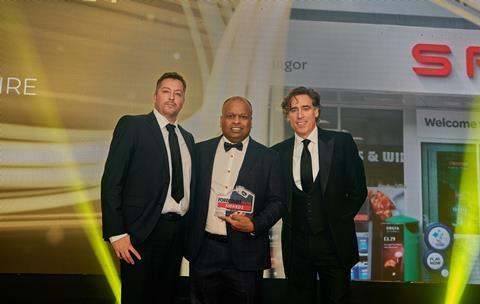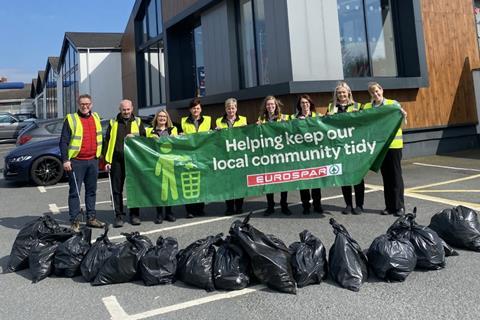 Best Community Engagement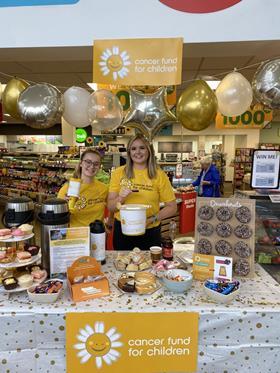 Sponsored by Essar
P&G Eurospar – Potadown, Co Armagh
This is always a tough category to judge but judges were unanimous in their praise for P&G Eurospar which prides itself on giving back to the locals. Year-on-year the work it does for its community is its proudest achievement, whether that be fundraising for charity partners or sponsoring its local groups in their own efforts. Every year the site fundraises for Cancer Fund for Children, and in the past 12 months has organised a mountain climb challenge, coffee morning and took part in the charity's annual Bog Run. The staff also supported local charities. The total raised for 2022 was £6,152.15.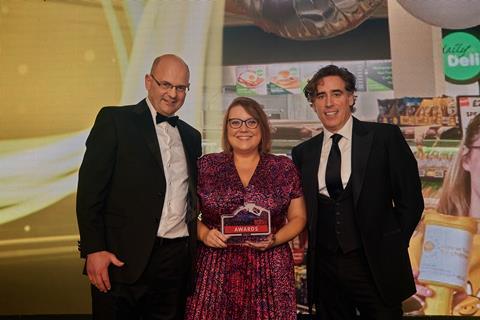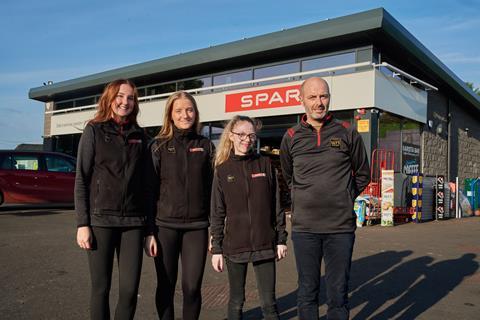 Best Customer Service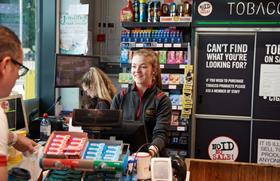 Sponsored by JTI
Daly's Service Station – Dungannon, Co Tyrone
Quality customer service has always been at the core of what Daly's does. From home deliveries to personal shopping for the elderly or disabled, its focus is to provide a unique tailored service to meet each individual customer's needs. The staff at Daly's pride themselves on a 'nothing's a bother' attitude, from the assisted filling of fuel for its customers, to personalised shopping for those with additional needs or particular disabilities. The ethos is 'Excellent Service for Every Customer, Every Time', which is maintained by staff training to relay the importance of fast, efficient and friendly customer service.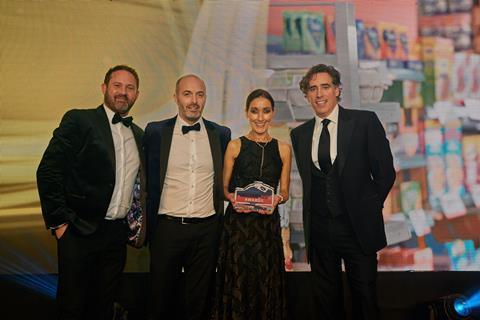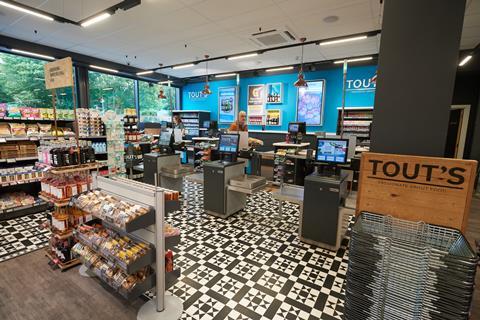 Best Design and Development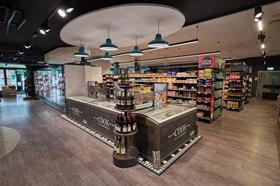 Sponsored by Spar UK
Tout's Cleeve – Cleeve, North Somerset
Tout's transformed the struggling Lord Nelson Pub into a community-centric Local Centre after obtaining consent after four and a half years. The goal was to create a convenient location where people can access their regular needs. The two-acre space now features a 4,100-sq ft Tout's store; Esso forecourt; 82-capacity lounge/restaurant 'The Maple'; 12-capacity hair salon; 40-seater training facility; and head office. The forecourt and car park is designed for easy traffic and pedestrian circulation, with extra-wide parking spaces. Tout's also created an Orchard and Chef's Garden where people can enjoy picnics in the summer and community events.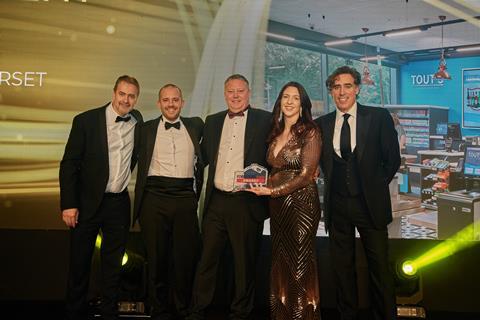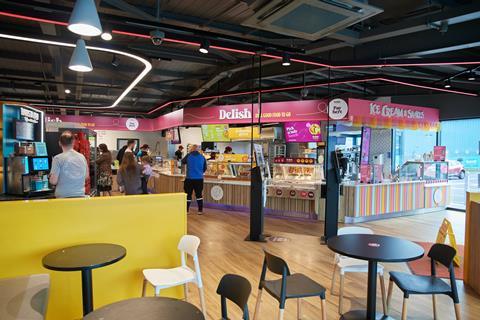 Best Food-To-Go Outlet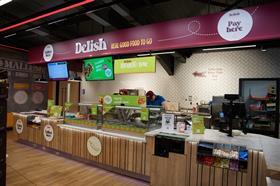 Sponsored by Rollover
Spar Mallusk – Newtownabbey, Co Antrim
The 3,500 sq ft Spar Mallusk store offers an amazing range of fresh and grocery with five different options within food-to-go plus three coffee stations including one solely plant-based. Operating from 7am-7pm the site offers not just breakfast and lunch, but dinner options too. The extensive food offer includes a self-serve Chicken Bar, Delish breakfast and lunch counter; Rotisserie chicken; new concept Burrito Bar; Subway with Deliveroo service; as well as an Ice Cream Bar plus kiosk for quick ordering; and the first Barista Drive Thru, which caters for breakfast and lunch customers wanting to get quick service and back on the road.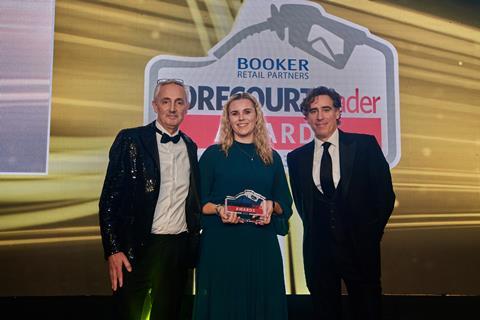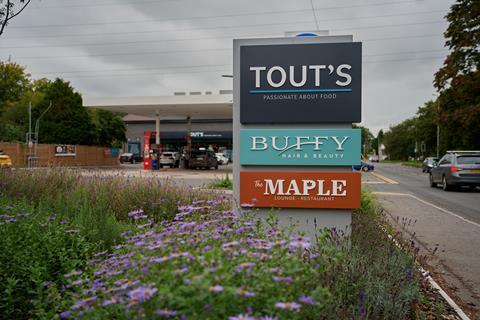 Best Forecourt Innovation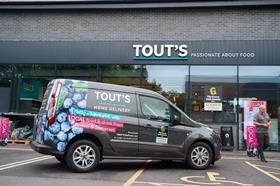 Sponsored by British American Tobacco
Tout's Cleeve – Cleeve, Somerset
Tout's created a local centre by incorporating various services under one roof, catering to the changing consumer behaviour in its area. The goal was to offer people easy access to all their regular needs. The 2-acre site now has a 4,100-sqft Tout's store, Esso forecourt, The Maple restaurant/lounge with an 82-person capacity, a hair salon for 12 people, a training facility for 40 people, and head office. The store prioritises food art, knowledge and theatre for an outstanding customer experience, hence the store has elements of a specialised farm shop with a clean, crisp supermarket design. Innovations include the Maple Kitchen food-to-go brand.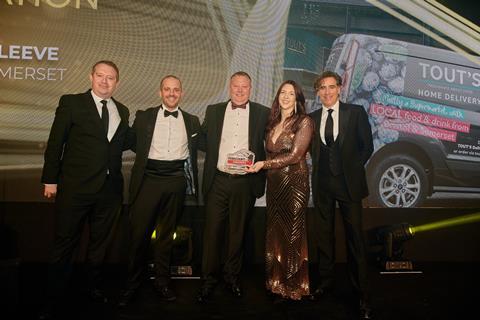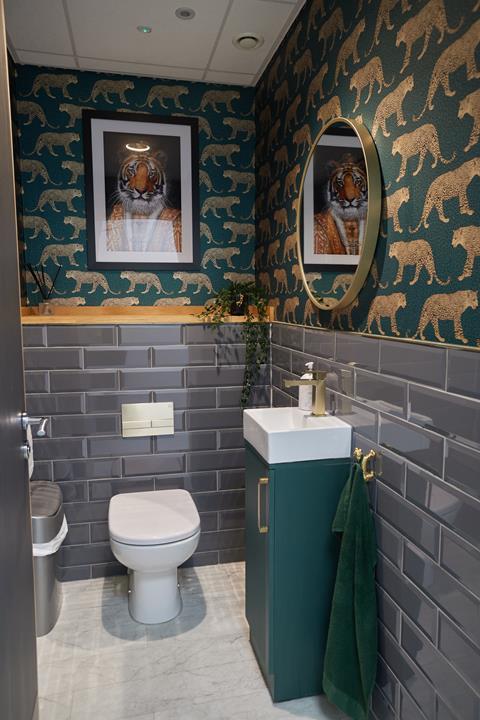 Best Forecourt Loo
Sponsored by Jordan Group
Tout's Cleeve – Cleeve, Somerset
The Tout's Cleeve site has 14 toilets, 10 of which are for public use. The company understands the importance of providing exceptional facilities to its customers and takes great pride in the cleanliness and quality of the toilets which are of a classy theme - Victorian design in nature, made with only the best materials. They also have accents of an animal theme running through the design, such as door hangers and toilet brush holders. Tout's believes that this unique and thoughtful design sets it apart from other facilities and adds an extra touch of class and elegance to the customer experience – hence they have been inundated with customer compliments.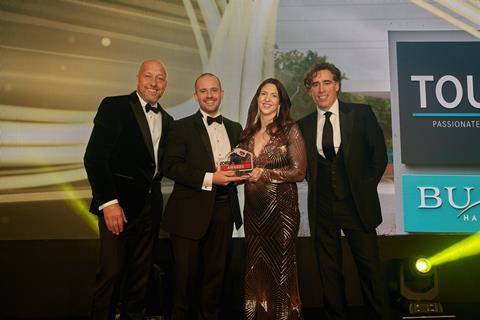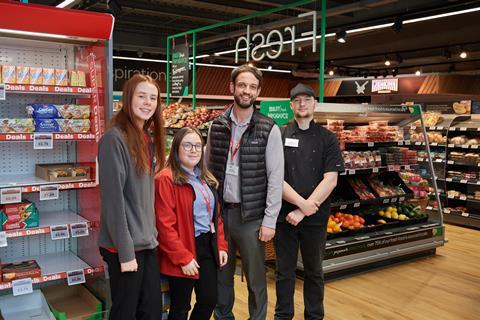 Best Forecourt Team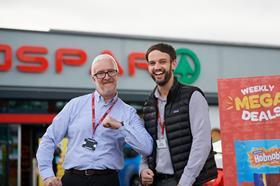 Sponsored by The Forecourt Show
Doagh Eurospar – Doagh, Co Antrim
The 43-strong team at Doagh Eurospar consists of seven management, four deli and 34 regular colleagues. The team has shown strength and resilience through following its re-opening in 2021, and was able to maintain high standards in store, despite massive growth. It has also been able to adapt to the many new changes implemented in the store during the past year, including embracing new technologies such as a new Scan Pay and Go system which has enabled the shop and team to become more efficient as a whole, to improve the customers' experience. The team is also very forward thinking, always aiming to improve and develop their skills.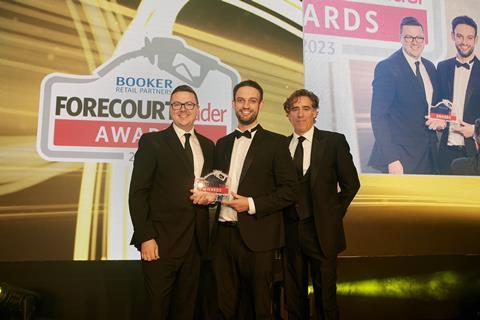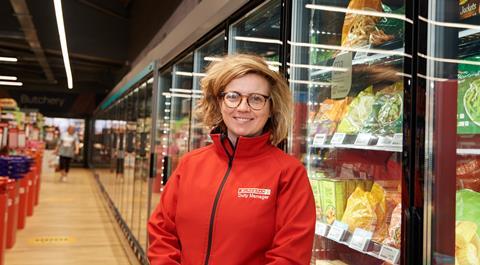 Best Site Manager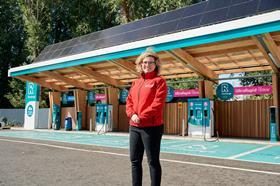 Sponsored by
Danielle Hamilton from Maxol Eurospar Kinnegar, Co Down
Danielle's exceptional leadership and communication skills have successfully guided her team through the service station's transformation to deliver one of the highest-performing sites across Maxol's estate. In December 2022, Maxol reopened Kinnegar following a £2 million investment. The overall site expanded by 62% to accommodate the first dedicated Ultra Rapid EV hub on the island of Ireland and Maxol's first Eurospar, which almost doubled the site's retail space.
Danielle has brought 20 years of retail experience to her role to create a welcoming in-store environment, and has carefully managed her team's rapid growth from 17 to 32 members of staff.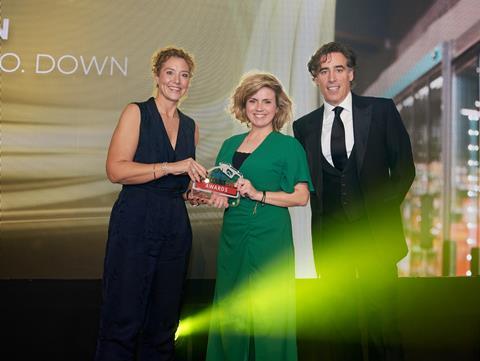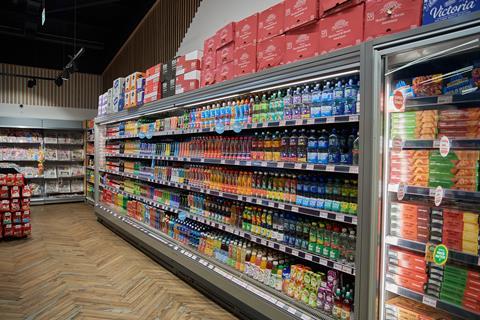 Best Soft Drinks Outlet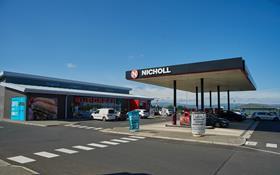 Sponsored by Coca-Cola Europacific Partners
Lynch's Eurospar Greysteel – Greysteel, Londonderry
The impulse drinks section is the busiest space in the store, with a 24-foot cooler, constantly merchandised and ready for customers to grab on the go. There is also a secondary 8-foot cooler which supports our range of fresh juices and smoothies, ideal for that shopper looking for a healthy opinion and where customers can also pick up a sandwich or snack from our counter at the same time. The site sells more than £4,460-worth of impulse drinks and £6,450-worth of take-home drinks every week. It works hard to keep planograms updated in the chiller and main fixtures, and pushes promotions with multiple displays throughout the store and supporting branded point-of sale.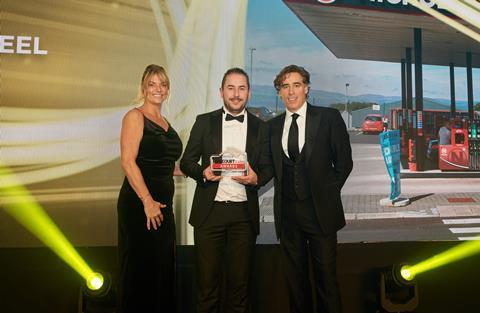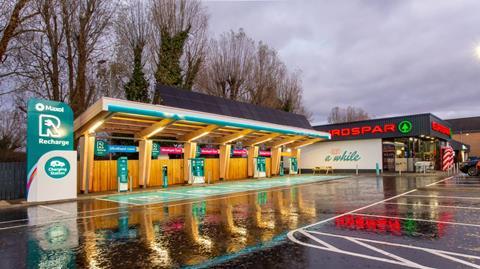 Best Sustainability Strategy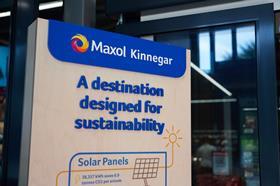 Sponsored by Convenience Store
Maxol Eurospar Kinnegar – Holywood, Co Down
The site's use of cutting-edge technology has reduced its pre-development carbon footprint by up to 40% and established a blueprint for future forecourt developments across Maxol's estate. Kinnegar delivered the first dedicated Ultra Rapid EV hub for Maxol and the first on the island of Ireland. The electric charging hub, which has four rapid and ultra-rapid chargers, is powered by renewable electricity. On the forecourt, Maxol's Premium Fuel, a 100% carbon offset fuel option with fewer pollutants helps reduce vehicle CO2 emissions, leading to cleaner running vehicles on the road. Other measures include LED lighting, solar panels and heat-pump technology.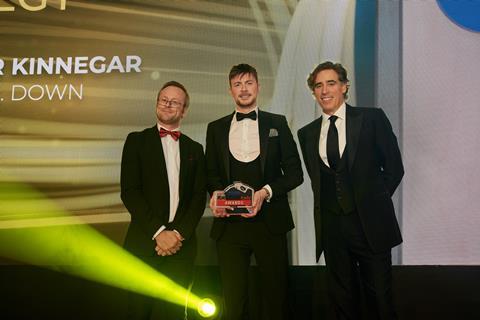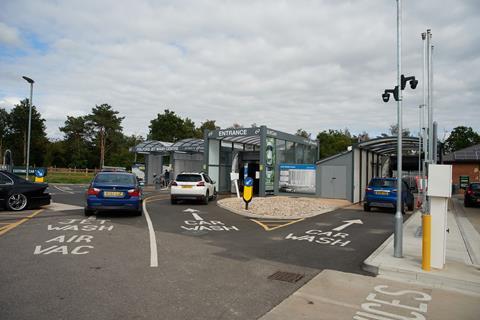 Best Valeting Facilities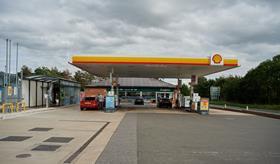 Sponsored by Lumina Intelligence
Budgens Frilford – Frilford, Oxfordshire
Valeting has always been a source of pride at Budgens Frilford and in July 2022 the site opened its new wash centre facilities, adding another rollover carwash and an under-cover 2-bay drive-thru jet wash. It also upgraded its vac and air/screen-wash units. All the equipment offers a contactless payment option, as well as coin operation on the jet washes, with pricing maintained at below £10 for the top car wash and jet washes £2 for two minutes. A top car wash loyalty programme enables a customer to receive a free car wash for every 4th top wash purchased. The new wash centre has become a destination for everyone, attracting a community of car enthusiasts – amid plans for an additional 2-bay jet wash!