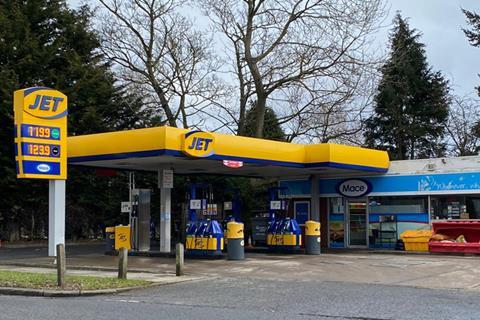 Top 50 Indie Penny Petroleum Group has expanded its estate to 70 sites with the acquisition of a forecourt from a fellow Top 50 Indie.
It has bought Carmel Road Service Station in Darlington, which was part of a portfolio of forecourts operated by Marla and Gus Saggu, in a deal handled by specialist business property advisor Christie & Co.
The other seven sites in the portfolio were sold to Certas Energy in a deal also arranged by Christie & Co.
Marla Saggu commented: "Having owned Carmel Road, we learnt that small sites can be very profitable. We are sure that Penny Petroleum will find it a lucrative addition to its portfolio. We would like to thank Christie & Co for all its assistance and expertise in ensuring this deal went through to completion successfully."
A Penny Petroleum spokesperson commented: "We are delighted to have been able to purchase the site at Carmel Road Darlington, as it will be a great addition to our portfolio. The team here at Penny Petroleum believe the site to have a lot of potential and we will be looking to maximise that over the coming months. There is a dedicated team in place at the store already and we are looking forward to working with them and welcoming them as part of the wider Penny team."
Andy Birnie, director in Christie & Co's North Retail team handled the sale and said: "Carmel Road was an interesting site, being small with only a kiosk-sized shop but with high fuel volumes due to its location. Forecourt buyers are increasingly looking for 'bigger is best' sites and those which can be developed into a strong convenience store with multiple income streams yet, with a low-cost base, this site proved very profitable for the Saggus.
"Through selling numerous sites to Penny Petroleum, I knew they would find a place for it in their group and they jumped at the chance to purchase it. I am very pleased that we have successfully completed on the sale and I wish Penny Petroleum the best of luck."