The government needs to provide much more detail about how it intends to help businesses with energy bills, but it is clear the crisis may last far longer than the initial six months support it has proposed.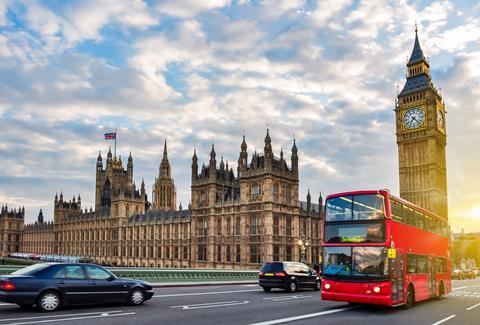 Just hours before the news broke about the death of Queen Elizabeth II, the new Prime Minister Liz Truss outlined to the House of Commons how her government intended to help consumers and businesses cope with the unprecedented surge in energy prices.
In ordinary times, in the days following such an important statement, much more detail would probably have been teased out about precisely what was planned, but with Parliament suspended and the media focused on the Royal family, tantalisingly little more has emerged.
In her statement, the Prime Minister said prices for consumers would be capped at around £2,500 for the average household per year, for the next two years, which she said represented a saving of about £1,000 per year for the duration of the Energy Price Guarantee. She then explained: "We will also support all businesses, charities and public sector organisations with their energy costs this winter, offering an equivalent guarantee for six months. After those six months, we will provide further support for vulnerable sectors."
She said the new Business and Energy Secretary Jacob Rees-Mogg would lead the review to decide where that support should be targeted, and that the review would be concluded within three months in order to give businesses certainty. She added: "In the meantime, companies with the wherewithal need to be looking for ways to improve energy efficiency and increase direct energy generation."
She stated the government would bring forward emergency legislation to deliver the policy, and the new Chancellor of the Exchequer, Kwasi Kwarteng, would set out the expected costs as part of a mini budget later this month.
A number of initiatives were unveiled to improve the UK's energy resilience with the aim of making it an energy exporter by 2040, and a review was announced to ensure the UK can achieve its net zero goal by 2050 target in an "economically efficient way".
Business and Energy secretary Jacob Rees-Mogg said: "The global headwinds caused by Russia's war in Ukraine, Putin's weaponisation of energy and the aftermath of Covid, have exposed the need to strengthen Britain's energy security for the good of the nation and the millions of households and businesses who will struggle to meet the cost of bills this winter.
"The action we are taking today will reduce that worrying burden in the short term and will invigorate the long-term reforms we need to complete, to resolve the underlying problems in the energy market and ensure that British people enjoy affordable and plentiful energy in future."
Responding to the Prime Minister's announcement, PRA executive director Gordon Balmer, said: "We are pleased to see the government's recognition that businesses will require support to survive the winter. While this is a welcome relief, after the six months elapses, further support will be needed for our members. The government must recognise that petrol filling stations are vulnerable businesses, vital to the fuel resilience infrastructure in the UK."
He assured members that the PRA would be engaging with the Department for Business, Energy and Industrial Strategy (BEIS), which will be leading the review, to ensure that support for forecourts continued at the end of the six months. He said the pandemic had demonstrated that a local filling station was vital for many communities ensuring supplies of food and fuel.
He warned: "Many of our members are single-site operators who have seen 300% increases in energy costs. If government support is not maintained in the face of huge energy costs it could mean that many will be forced to close their doors. The independent forecourt network comprises 65% of all forecourts in the UK. Without them, the economy cannot function."
Balmer revealed that a survey of PRA members had found that the average forecourt used about 180,000kW per year. He said: "If the price is 20p per kW that's £36,000 a year, but if that goes up to 60p per kW the annual cost is £108,000 a year. Where's the extra £72,000 supposed to come from? The average PRA member sells just under 2.5mlpa a year so that would be 3p on every litre."
He added that already operators were having to reassess the margins they required to survive. He said: "In their most recent press release the RAC has indicated that a 10ppl margin is generous, but after taking account of storage and delivery costs, biofuel add-ons and the reduction in margin for fuel cards transactions, petrol stations now need to be aiming to make at least 15ppl margin on the price of fuel."
The Federation of Small Businesses (FSB) welcomed the government's statement, but its national chair Martin McTague said: "The announcement is very high-level and sparse on detail so we will be working with the new government to clarify what happens next. Small businesses' instant reaction is that this is not enough information, yet, for them to plan." He said the statement appears to leave a number of questions unanswered, including:
What will be the fixed unit prices (and standing charges) from October 1?
What practically will now change – will energy retailers suspend high quotes and contract offers and recalculate from October 1?
Will those who have accepted hugely increased bills in recent weeks be able to renegotiate to bring their bills down to reasonable levels?
As a small business normally gets quoted for at least 12 months, does that new quote include six months at a low rate and six months at a high uncapped rate?
McTague added: "This must not result in a cliff-edge after six months, with the withdrawal of support to all but 'vulnerable' targeted industries, sectors or types of business. The definition of who falls in and out of that support will need to be looked at carefully."
Customers feeling the squeeze
Operators already facing eye-watering costs are facing an additional challenge as consumers affected by the cost-of-living crisis cut back on their spending. Market research company Kantar has reported that sales in the independent and convenience channel fell over the past 12 weeks as the multiple retailers' own-label ranges surged ahead.
Kantar found that in the 12 weeks to September 4, sales in the independent and convenience channel dropped 3.1% year-on-year. Overall take-home grocery sales increased by 3.8% during the same period, driven by growth at Aldi and Lidl, with Aldi overtaking Morrisons to become the UK's fourth-largest supermarket chain.
Fraser McKevitt, head of retail and consumer insight at Kantar, said the multiples were engaged in a value offering battle, with own-label sales increasing. "In what is a fiercely competitive sector, supermarkets are reacting to make sure they're seen to acknowledge the challenges consumers are facing and offer best value, in particular by expanding their own-label ranges. Their efforts seem to be well received by consumers with sales of the very cheapest value own-label products up by 33%."