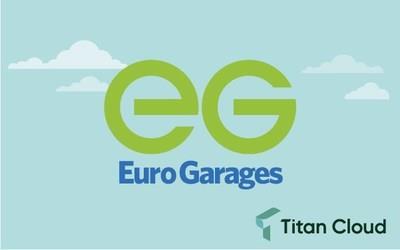 Euro Garages' parent company, EG Group, has chosen Titan Cloud Software as a platform for environmental compliance and fuel inventory management in north America.
Titan Cloud will replace several of EG's current solutions so the company can consolidate the majority of its brands onto one SaaS (software as a service) platform for key compliance and fuel operations.
Titan Cloud Software – whose global customers also include BP, 7-Eleven and Circle K – delivers solutions for environmental compliance, wetstock management, and facilities maintenance for the forecourt sector.
"EG is pleased to partner with Titan Cloud to streamline our operations and to leverage a single source of data for our fuel site needs," said Tom Cacciola, senior vice president and chief real estate officer for EG America. "Titan's support and services have been very helpful as we continue to scale and adds sites throughout north America."
Titan chief product officer and CEO David Freese added: "It is very satisfying to see a sophisticated global operator like EG Group choose our platform to replace several point solutions from our competitors.
"We look forward to serving EG and helping them find greater efficiencies in their environmental and fuel operations. I'm grateful to all our customers who push us to innovate and build even better solutions for the industry, and I have no doubt that EG will help us do so as well."
John Donnelly III, chief revenue officer for Titan Cloud, said: "Our relationship with EG is expanding and we are excited to be supporting them with software to manage the enterprise's environmental, fuel and inventory operations.
"As a growing SaaS company, Titan's plans include realising opportunities with new and existing customers, as well as making some strategic acquisitions. In addition to key hires in sales, marketing, and customer success, the company continues to invest heavily in product technology and was recently named to the Inc 5000 list of Fastest Growing Companies in the US."