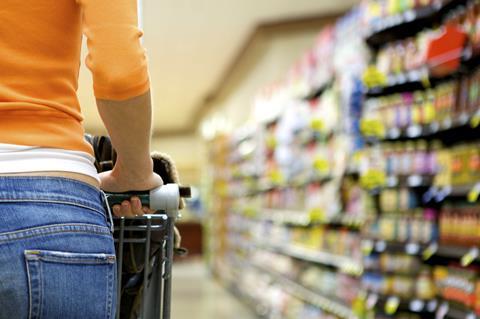 Following last week's announcement that non-essential retail will not re-open until at least April 12, Bureau Veritas, the Testing, Inspection and Certification (TIC) organisation, is urging grocers, supermarkets, and other essential retailers to assess and evaluate their Covid-secure measures to ensure they not only meeting regulatory standards but are also effective in meeting customer's renewed expectations of safety and compliance.
The company says that with essential retailers one of the only businesses still able to stay open to the public until step two in the roadmap, it is imperative that health, safety and compliance guidelines are met, along with the increasing scrutiny of consumers.
At the same time, with online traffic continuing to soar and 85% of brands seeing a surge in online sales, retailers are facing the twin challenges of accommodating ever-stringent Covid-secure measures in-store as well as protecting employees in expanding distribution and e-commerce hubs.
As the effects of Covid-19 continues to rise and public consciousness of the virus increases, health and safety measures will only be closely scrutinised. Hence Bureau Veritas, which has been working with organisations throughout the pandemic to minimise risk and disruption, is encouraging businesses to think outside the box to create and meet high consumer expectations and ensure safety is paramount.
Vicky Shah, Retail and Hospitality Lead at Bureau Veritas, says: "For supermarkets and retailers, health and safety has never been more important. There are now not only regulatory standards to meet when it comes to health and safety guidelines, but the perceptions of customers too. Savvy shoppers and their expectations of a safe retail environment are a big driver for supermarkets, who want to ensure their customer base remains loyal – and customer loyalty is now not only dictated by who can offer the best prices, but where the customer feels safest.
"With supermarkets now offering a greater diversity of services – from in-store shopping to delivery and click and collect - ensuring the same level of compliance across the whole business could be challenging. To achieve compliance across multiple operations and locations, firms should consider using combined inspection services where one assessor can cover multiple disciplines, minimising the number of people on-site and meeting Covid-secure guidelines. Many compliance audits can now also be done virtually, negating the need for any additional footfall in store."