Vestel aims to shake up the UK commercial EV charging market with a value-driven urban fast charging station - the EVC06.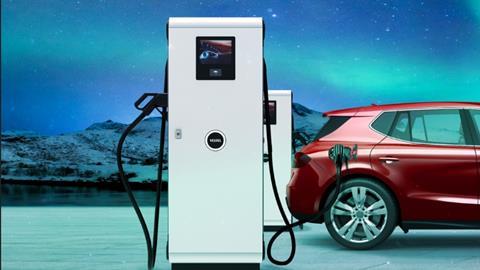 The ongoing campaign by Turkey-based electronics manufacturer Vestel UK UK, to lead the European electric transport revolution has been bolstered by the launch of its third own-branded EV charger in 2023.
The EVC06 is described as a richly featured yet low-cost, commercial urban fast DC charging station offering high-speed, multiple output charging at up to 60kW.
The EVC06 heads the 2023 Vestel range, and is described as a "high-value, fully featured DC charging station" featuring the company's expertise, reliability, and economies of scale. The company says the result is a "robust, easy-to-use commercial fast charger that delivers outstanding value, reducing the cost of equipping commercial car parks, retail premises and public spaces with EV charging facilities".
The Turkish manufacturing giant is reputed to be a European powerhouse behind EV charging design and manufacture since 2018, creating bespoke products for some of the biggest-name brands in energy, fuel and automotive.
This year has seen Vestel enter the EV charger market with a range of aggressively priced products covering every charging sector, from small residential to the latest DC fast chargers for infrastructure and large commercial enterprises.
Matthew Lang, managing director of Vestel UK said: "Alongside the residential and light commercial EVC04 charger and the small-business focused EVC10 dual-output model, the EVC06 is a powerful fast charger, designed to offer fast charging in commercial premises and public spaces."
The EVC06 is a 60kW DC fast charger with 22KW AC output for AC-only vehicles, offering dual split load charging as standard or optionally with a third output. Fully featured with local and remote load management, a 10.4" touchscreen interface, RFID, an optional credit card module and a slick fully guided user interface, the EVC06 aims to be the perfect solution for repowering existing AC locations for the latest fast-charging electric vehicles. The unit is ISO15118 vehicle-to-grid communications compliant for class-leading accessibility and security without the need for RFID or a credit card if required.
"The 2023 Vestel charger line-up is already shaking up UK EV charging market," added Matthew. "We now have a range of products that offer full UK regulation compliance, our enviable reputation for engineering and reliability, and unrivalled value thanks to our in-house design and large-scale manufacturing facility. For customers across Europe, we carry stock or build to order in Europe, ensuring the shortest lead times for even the largest EVC installation projects."
He said The Vestel factory in Manisa, Turkey is fully compliant with, or exceeds, strict European sustainability and environmental regulations. The reduced distance from Turkey to anywhere in Europe also significantly reduces the transportation carbon footprint of every Vestel charger compared to products made in Asia and then shipped to Europe. The factory can produce over 700,000 EV chargers per year and continues to supply OEM as well as the new Vestel brand products.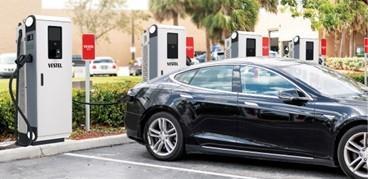 Background to Vestel
Vestel, part of Zorlu Holdings, is one of Europe's largest electronics and appliance manufacturers, best known for being the OEM partner behind one in every three TVs and display screens sold in Europe. Based in Manisa, Turkey, Vestel City is Europe's biggest single-site manufacturing complex, where a dedicated EV division has been designing and manufacturing EV charging solutions for household name brands for over five years. Working towards becoming a net-zero emissions company, Vestel is using its manufacturing expertise, economies of scale and European location to reduce the cost and carbon footprint of EV charging solutions.