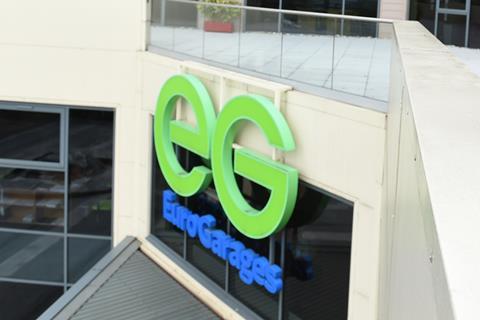 Top 50 Indie Euro Garages is taking part in an in-store trial with Asda.
The supermarket is trialling its 'Asda on the Move' convenience brand, offering fresh food and essentials from three EG Group fuel station forecourts in the Midlands.
The move is part of Asda's 'test and learn' strategy, which launched last year. It is accelerating its in-store partnerships strategy following a shift in customer behaviour brought on by the pandemic, with an increasing number of shoppers looking to complete multiple shopping 'missions' on a single trip.
Asda is trialling the new convenience proposition to provide customers with greater access to the its "great products and prices". The new branded offer will initially be trialled at EG Group fuel station forecourts in Ashby, Leamore and Primley in the Midlands.
EG Group, which owns 384 sites in the UK, part of its 5,600-strong global network, is also running trials with Sainsbury's as it works with supermarkets to maximise its fresh and convenience offers.