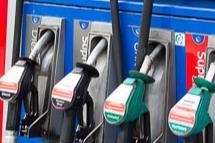 After three consecutive months of rising costs at the pumps, the average price of both petrol and diesel stayed the same in September, according to analysis by RAC Fuel Watch.
A litre of unleaded remained at 114ppl (actual price 114.61ppl – down 0.17ppl) while diesel continued to be sold at an average of 118ppl.
The average price of fuel sold by the big four supermarkets still stands at 109ppl and diesel 114ppl (actual 113.93p – down 0.26p). Motorway fuel prices rose, with petrol increasing 2.57ppl to an average of 126.72ppl across all sites. Diesel went up 1.83ppl to 131.14ppl.
With the average UK price of unleaded standing at 114ppl RACE Fuel Watch estimates a full 55-litre tank will set drivers back £63 – £7 less than January. Diesel drivers are now paying £65 for a complete fill-up in contrast to the start of the year when it was nearer £73.
However, the RAC claims that anyone filling up a diesel vehicle should be paying far less as the wholesale price of diesel has been lower than petrol for six weeks, during which time the wholesale price of a litre of diesel (excluding delivery, retailer margin and VAT) has averaged just over 85ppl compared to petrol at 87p.
Unleaded is now nearly 9ppl more expensive than its pandemic low of 105.81ppl on May 21; diesel is almost 7ppl dearer than its low of 111.23ppl. But prices are still much cheaper than they were at the end of January when petrol cost 128ppl and diesel 132ppl – 13ppl and 14ppl respectively.
RAC fuel spokesman Simon Williams said: "After three months of rising fuel prices drivers will be relieved to see the cost of both petrol and diesel staying the same. Since June when prices stopped falling as a result of the coronavirus movement restrictions being eased, the cost of fuel has been going up steadily. While price rises are never good news, they have not gone back to the high levels seen at the beginning of the year.
"Despite this, diesel drivers should feel short-changed by the decision of retailers to keep prices artificially high. The price of a litre is currently 8p higher than it should be due to reductions in the wholesale price. In fact, the wholesale price of diesel has now been lower than the petrol equivalent for six weeks, yet petrol continues to be sold for 3.5p less than diesel. This must surely be difficult for retailers to justify. We strongly urge them to lower their prices in an effort to restore drivers' trust.
"While it's always difficult to predict what's going to happen with fuel prices, imminent rises would now appear pretty unlikely. With the summer travel peak behind us and with ever more coronavirus restrictions being introduced, the demand for fuel is likely to wane. The price of oil has already dropped back to below $40 for the first time in two weeks as the increasing number of Covid-19 cases dampened traders' demand forecasts. This coupled with a higher than expected output of oil from oil producer group OPEC could lead to lower prices on the UK's forecourts in the coming weeks."