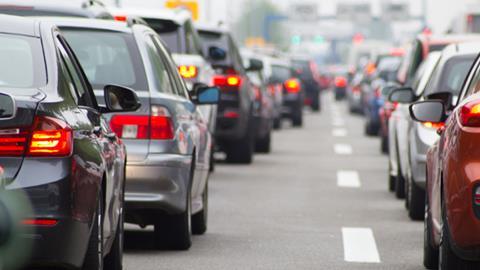 Thirteen million UK drivers are opting for a UK holiday travelling by car this summer, according to new research from vehicle servicing and repair company Kwik Fit.
With disruption and continuing uncertainty around foreign travel, the research reveals that only 50% of Brits are going to take a summer holiday this year, with many families relying on their car for a summer break. Only 15% of UK adults are heading overseas, while 13.1 million are opting to use their vehicle to get away for a UK break.
When asked why they were choosing to travel by car, the most common response given - by 28% of participants - was that they don't want to risk infection travelling by plane or other modes of public transport. Twenty three per cent think current restrictions placed on air travel and public transport are too much hassle to navigate; while 15% are concerned about flights being cancelled; and 14% say they need to cut costs so using their vehicle is the most economic option available.
Kwik Fit estimates the 13.1 million setting off on UK roads for a domestic break will cover an average of 804 miles – a combined total of 10.6 billion holiday miles. As holidaymakers prepare to load up their vehicles, the company is urging drivers to remember their all-important checks ahead of travel. Three million of those using their car to holiday this summer admitted to never carrying out any special checks before hitting the road.
Even the most basic checks are being neglected by many according to Kwik Fit, with only half of the drivers travelling with their car this summer planning to check tyre pressures (54%), screen wash levels (50%) or oil levels (49%) before setting off.
Other simple checks on vehicles are being missed too. Just one in four (23%) check the condition of their spare wheel, only 32% check brake fluid, 33% look at coolant levels and just 39% check their tyre tread depth.
In spite of the Government ending the automatic extension of MOT expiry dates, fewer than one in five drivers (19%) planning a trip with their car validate its MOT ahead of doing so.
South West England, Scotland and Wales are the top three hot spots for UK holidaymakers, with more Brits heading for these destinations as there are going on all overseas holidays combined. North West England and Yorkshire and Humber complete the top five UK destinations.
Roger Griggs, communications director at Kwik Fit, said: "Many people will have had to completely rethink their travel plans this summer and have been looking at the best way to ensure their family can still get a break. With so many homes becoming the main workplace and learning area over the past few months, it is only natural people want to get a change of scenery and routine. While we understand the need to get away, we want people to do so safely.