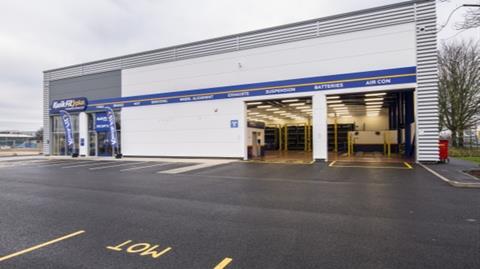 New analysis by Kwik Fit reveals that the pandemic saw an additional quarter of a million cars taken off the road.
Researchers for the automotive servicing and repair company analysed the latest government data to assess how many vehicles were officially off road with a registered SORN (Statutory Off Road Notification) in the last quarter of 2020, compared with the last quarter of 2019. They found that at the end of 2020 there were 3,261,901 cars officially registered off road compared to 2,984,042 at the end of 2019, an increase of 277,859 vehicles.
The national average increase in cars with a SORN was 9% but in Guildford the number rose by 27.5% in the last 12 months. This was followed by Watford which saw a 12.5% increase in cars designated as being off road, then Worcester (12.0%), Southall (11.9%) and Oxford (11.6%).
The increase in vehicles being taken off road was mirrored in part by a reduction in licensed cars over the same period, which fell by 0.57%, some 187,000 cars.
The Kwik Fit analysis found that all areas of the country saw an increase in the number of cars being taken off the road over the 12 months. In purely volume terms, the British towns and cities seeing the biggest increases were: Guildford (8,796 additional cars with SORNs); Birmingham (6,735); Peterborough (5,762); Swansea (4,479); and Nottingham (4,317).
The areas which saw the lowest proportional increases were East Central London (EC postcode) with just a 4.0% increase, Doncaster (4.6%), Torquay (4.7%) and Bromley (4.9%).
Roger Griggs, communications director at Kwik Fit, says: "It was clearly a sensible move for many owners to save money on tax and insurance during the pandemic by taking their cars off road and registering a SORN. However, we anticipate that many of those SORN registered cars have now been brought back on to the road as the country has opened up and traffic volumes have returned to normal levels.
"We know that there are still many cars which should have had an MOT which have not been tested so we remind any driver who registered a SORN for any length of time to check the status of their MOT. It is legal to drive car with a SORN on a public road if you are going to a prebooked MOT test appointment, so it is possible for owners to get a valid MOT certificate before removing the SORN."
The law states that drivers must insure and tax their vehicle if they do not have a SORN. If they do not, they will automatically be fined £80 for not having a SORN. There's also a fine for having an uninsured vehicle.