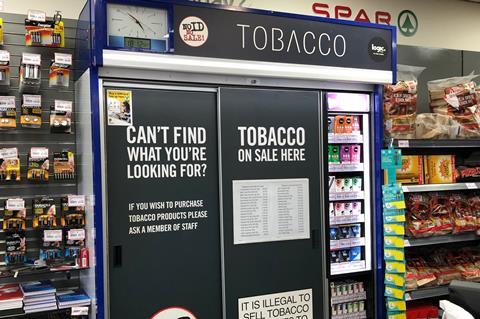 Concerns about the supply of legitimate tobacco in the UK market have been raised by the Association of Convenience Stores (ACS) and the Federation of Wholesale Distributors (FWD) after the Government stated that a decision was yet to be made on anti-forestalling regulations.
The two trade organisations explain that the tobacco forestalling regulations are in place to ensure that retailers do not stockpile products and take advantage of lower duty rates. As there is no formal Budget statement planned this year and no planned duty increase, there is confusion over the status of the regulations.
In response to a letter submitted by ACS and FWD, Kemi Badenhoch MP states: "While it was confirmed there would not be a Budget this autumn, final decisions on the timing of tobacco duty rate changes are still to be made. An announcement will be made in due course. In the meantime, anti-forestalling restrictions remain in place."
In the letter, ACS and FWD had urged the Government to lift the pre-Budget allocation rules on stock to ensure that businesses can obtain enough supply to meet demand from customers, and have again raised concerns that stock shortages would lead to an increase in the illicit market.
FWD chief executive James Bielby said: ""Wholesale tobacco sales to independent retailers went up by 18% yoy during the first lockdown, and restrictions do not reflect the increased demand we expect to see in the months ahead. Wholesalers have to anticipate demand well in advance in order to offer retailers the stock they need, so delays in giving legitimate distributors a clear steer on allocations is a gift to illicit tobacco traders who will pick up any shortfall in supply."
ACS chief executive James Lowman said: "Retailers need the Government to make the right decision on the status of the forestalling restrictions urgently. Sales patterns during the Covid-19 pandemic have been unpredictable and extraordinary. Continued disruption from Covid-19, combined with the end of the EU Exit transition period at the end of this year, means that setting allocations would effectively be a guess, and that would lead to a risk that retailers will face shortages. We must do everything we can to ensure that customers are not forced to seek out tobacco products on the illicit market."