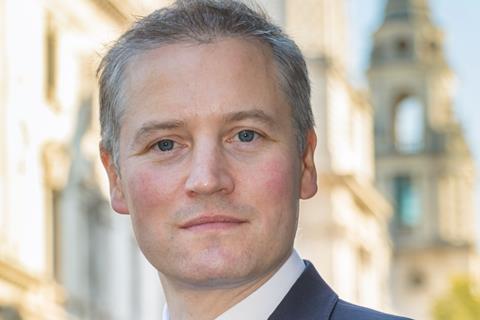 The Association of Convenience Stores (ACS) has briefed parliamentarians ahead of a Ten Minute Motion Bill led by Emma Lewell-Buck MP proposing to create a law so those eligible for the Healthy Start scheme are automatically signed up, to stop them from missing out on support.
Healthy Start is a government scheme for those who are at least 10 weeks pregnant, parents, carers and young children in low-income families, to help them buy healthy food and milk and get free Healthy Start vitamins. It is a digital scheme that offers a prepaid card to those applying for Healthy Start instead of paper vouchers.
Products included in the Healthy Start scheme and widely available in convenience stores comprise:
plain liquid cow's milk, including long-life, pasteurised or ultra-heat treated (UHT) varieties of milk;
fresh, frozen and tinned fruit and vegetables including loose, pre-packed, whole, sliced, chopped or mixed fruit or vegetables, fruit in fruit juice, or fruit or vegetables in water;
cow's milk-based infant formula milk;
fresh, dried and tinned pulses, including but not limited to lentils, beans, peas and chickpeas.
Polling from the ACS Voice of Local Shop Survey May 2022 of 1,210 retailers found that one in four retailers have increased healthy product sales and stocked more healthy products in their stores over the past three years, demonstrating that local shops play an important role in helping people access healthy food.
ACS chief executive James Lowman said: "Local shops play a key role in providing a key role in feeding the communities that they serve and ensuring that their customers have access to healthy foods. We strongly support this motion and all efforts to promote uptake of Healthy Start.
"The Department of Health and Social Care needs to take a more active role in encouraging take-up of the scheme by investing time and resource to support retailers with the promotion of Healthy Start in their stores, which will in turn increase awareness among consumers."