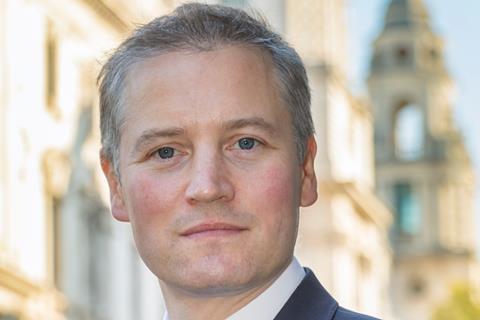 The Association of Convenience Stores (ACS) has criticised the government's failure to take action to introduce tougher sentences for violence against shopworkers.
In a Lords debate on the Police, Crime, Sentencing and Courts Bill, amendments were withdrawn that would have made attacking someone working in retail a more serious offence.
Speaking during the debate, Home Office minister Baroness Williams of Trafford said: "Obviously, a wide range of offences already exist covering assaults on any worker, including retail workers, and they include offences such as common assaults."
The minister also mentioned the government's previous commitment to address this issue in the Lords. During a previous debate in the Commons on this Bill, then crime minister Victoria Atkins said: "We are not complacent about the matter and that we are actively considering tabling an amendment, if appropriate, in the Lords."
Baroness Williams said: "In the Commons, minister Atkins committed to actively consider this issue and that remains the government's position, but as part of that process of consideration I wanted to hear and then reflect on the debate today."
In briefings to peers, ACS has outlined the scale and impact of violence and abuse against shopworkers, with over 40,000 shopworkers experiencing violence and 89% experiencing verbal abuse over the past year. ACS and others have long called on the government to introduce an amendment that would enforce tougher penalties for attacks on individuals serving the public.
Figures from the 2021 ACS Crime Report also show that there were over 1.1 million incidents of theft over the last year, many of which committed by repeat offenders with a drug or alcohol addiction. The report also shows that there have been over 1.2 million incidents of abuse over the last year, which often go unreported.
ACS chief executive James Lowman said: "We are extremely disappointed that the government has once again failed to take urgent action to protect colleagues working in our sector. These amendments would've introduced a new specific offence for attacks on shopworkers in line with recently passed legislation in Scotland and provided our colleagues with the additional protection that they so desperately need. Violent and abusive incidents can be traumatic for the individuals, often with significant emotional and physical implications and shopworkers should be provided with the same level of protection across the UK.
"Violence and abuse towards staff is a top concern for retailers and we will continue to call for the government to introduce tougher penalties for attacks on shopworkers to send the clear message that these incident are unacceptable and should not be tolerated."