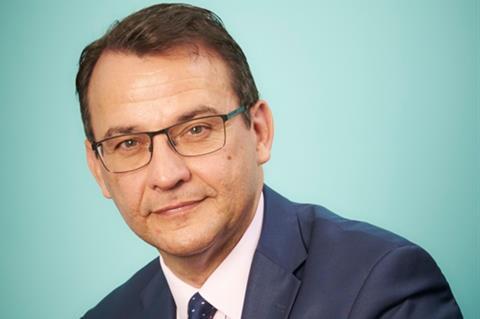 New research has revealed the level of aggression shopworkers are experiencing from customers as #Shopkind Week begins today.
More than one in three people believe that shopping has become more frustrating as a result of the cost-of-living crisis and 36% of customers have personally witnessed a shopworker being verbally or physically abused by another customer, according to new consumer polling conducted for the #ShopKind campaign.
The #ShopKind campaign, backed by the Home Office and supported by the ACS, over 100 leading high street retailers, and the shopworkers trade union Usdaw, aims to remind customers about the importance of being considerate to shopworkers and each other.
The new polling highlights 31% of customers are more anxious when they shop, and which situations are most likely to lead to abuse of shopworkers. The most frequently cited triggers in the survey were:
1. Not enough staff to serve;
2. Queues at the till;
3. Products not being available .
The British Retail Consortium's annual Crime Survey shows that there are more than 850 incidents of violence and abuse every day in the retail sector. In June 2022, new provisions came into force as part of the Policing, Crime, Sentencing and Courts (PCSC) Act to make attacking an individual who serves the public, including shopworkers, an aggravated offence.
This week (17-23 April) retailers are reminding customers to ShopKind in stores and acknowledge the important role of shopworkers to communities.
Association of Convenience Stores chief executive James Lowman said: "It's clear that the cost-of-living crisis is putting additional pressure on people when they're out shopping, but this is too often translating into abuse of shopworkers. Colleagues in shops are there to help and deserve to be treated with respect, and there is never a good excuse to be abusive towards them. We're pleased that there is such widespread support in the retail sector and from the Home Office for the Shopkind campaign, which we hope will urge frustrated shoppers to think twice before an incident escalates into abuse."
Usdaw general secretary Paddy Lillis commented: "Usdaw very much welcomes the ShopKind campaign, which brings together voices from across the retail sector, politicians and the police to promote a message of respect for shopworkers. Usdaw's own annual survey found that nearly three-quarters of our members working in retail suffered verbal abuse last year, with far too many being threatened or assaulted. These are key workers delivering essential services and we stand together to say that abuse should not be a part of their job. We need better co-ordination to ensure that retail employers, police and the courts work together to make stores safer and give staff the support and confidence they need to report incidents. This week of action is a great step towards that aim."
Mark Hallas, chief executive of the charity Crimestoppers, added: "There is simply no excuse for abusive or violent behaviour towards shop staff, regardless of occasional frustrations over queues at tills or a slower service than preferred. Remember that if you know who is being abusive or violent and you prefer not to speak directly to the police, please tell our charity. Crimestoppers is here for you and guarantees you'll stay completely anonymous whether you contact us online or on the phone; visit Crimestoppers-uk.org or call us 24/7 on freephone 0800 555111."  
Retailers looking to get involved with the campaign during #Shopkind Week (17th – 23rd April) can download supporting materials from the National Business Crime Centre website at https://nbcc.police.uk/business-support/shopkind/shopkind-webpage.