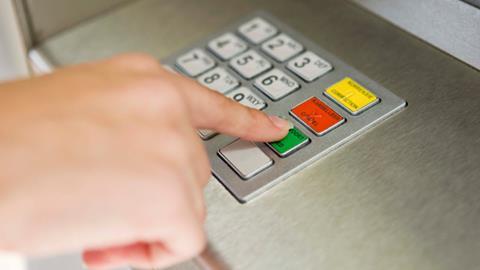 New measures introduced by the Treasury to protect free access to cash across the UK have been welcomed by the Association of Convenience Stores (ACS).
Under a new framework set out by the Treasury today, consumers and businesses are set to be no more than three miles away from facilities to withdraw cash.
A statement from the government has outlined the minimum expectations of banks to protect services for individuals and businesses looking to withdraw and deposit cash. As part of this, people should be able to expect to withdraw cash without incurring any fees.
The Financial Conduct Authority (FCA) has been granted new powers by the government to protect access to cash services and if banks and building societies are not meeting the standards outlined, they can be fined.
It was also announced that the FCA is required to "have regard" to local deficiencies in cash access. The regulator must consider a number of factors when looking at access to cash in a local area, including the opening hours, and distance to cash access services, and the need for in-person assistance.
ACS chief executive James Lowman said: "Cash is an extremely important payment method for millions of consumers and businesses across the UK, but the rapid closure of bank branches and ATMs have meant that the majority of people now rely on their local convenience store to get access to their money.
"We welcome the new measures which have been introduced to protect cash and are continuing to call on ministers to review the viability of interchange fees so that convenience retailers can continue to offer free access to cash in communities instead of being switched to a pay-to-use model."
Nearly half (44%) of UK convenience stores provide a free-to-use ATM, while 18% provide a pay to use ATM. Cashback (69%), bill payment services (76%) and Post Office services (22%) are also important services offered by local shops (2022 Local Shop Report).
ACS has launched a new tool which reveals the change in ATM provision in every constituency across the UK. The tracker is available here.