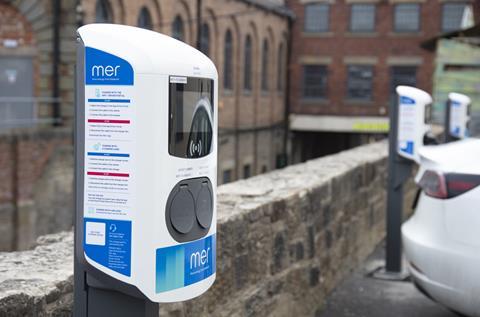 Allstar Business Solutions' network of 5,700 public charging stations for electric vehicles has partnered with ev.energy, an app to help its users optimise home charging.

Starting in the Summer of 2022, ev.energy customers will be able to use Allstar's network of over public charging stations which includes providers such as Alfa Power, Allego, ESB Energy, Hubsta, LiFe, GeniePoint, Mer, Osprey, Plug-N-Go, Source London.
The partners believe the new tie-up addresses the problem of public charging requiring many cards. By taking an open-connection approach, ev.energy users will be able to activate their public charging using a combination of RFID card and/or in-app experience.
Users will be able to get a consolidated view of their home and public charging energy cost, carbon savings and usage across a 24-hour, one-month or one-year view, and will also be able to earn free public charges by participating in smart charging – allowing ev.energy to manage their home charging to support the power grid.
Customers of ev.energy will be able to cash in their smart charging reward points in exchange for free charges on the public charging network.
The new service will also provide drivers with in-app notifications on charging progress, including charging interruption or parking overstay warnings.
Nick Woolley, CEO and co-founder of ev.energy, stated: "Our drivers tell us that public charging is fiendishly complex, and not integrated with home charging. We wanted to help them, and saw an opportunity to bring together and simplify home and public charging. We're delighted to be extending ev.energy outside the home, helping drivers simplify and save on their charging, wherever and whenever they charge."
Laura Lancaster, VP EV sales and partnerships at Allstar Business Solutions, commented: "We at Allstar Business Solutions are delighted to support ev.energy as it strives to improve EV charging solutions for the public. We share the same ultimate goal in trying to make charging as convenient as possible, and by joining forces in this way, customers can benefit from more than 5,700 chargers across over 2,000 locations around the UK."