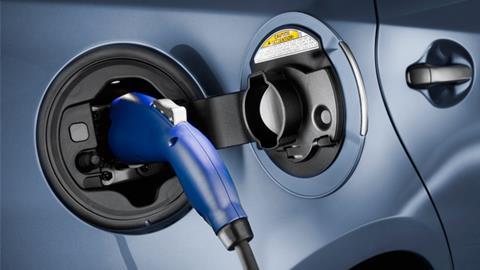 Research by the energy regulator Ofgem has found that almost one in four (24%) consumers plan to buy an electric vehicle or plug-in hybrid in the next five years.
However, a greater proportion (38%) said they were deterred from changing their car to an electric one in the next five years because of perceived barriers.
Concerns included the price being too high (59%), a short battery life and/or short range (38%) and worries about having nowhere to charge their electric vehicle close to home (36%).
Jonathan Brearley, Ofgem's chief executive, said: "As more consumers make the switch to electric vehicles in the next five years, Ofgem will be announcing millions of pounds of investment to create a more flexible energy system to support the electrification of vehicles, renewable generation and low carbon forms of heat.
"Securing the investment is only half of the answer. Climate change can only be tackled if consumers are engaged in the process. For this to happen the transition to a low carbon economy needs to be fair, inclusive and affordable.
"Energy regulators have a key role to play in delivering this transition and we will be seeking to work with regulators across the world in the run up to the COP26 climate change talks to develop proposals that benefit consumers and the planet."
Reacting to the report, RAC data insight spokesman Rod Dennis said: "Ofgem's research chimes with our own which shows that a steadily increasing proportion of drivers plan to get a pure electric car next – 9% of all drivers, up from 6% in 2019 and just 3% a year earlier. But we do know that up-front cost remains a barrier, which is why more than half of drivers (53%) would like to see VAT on zero-emissions cars either cut of abolished entirely, while 48% favour a scrappage scheme to make switching out of a conventionally powered vehicle more affordable.
"While concerns remain over the cost of EVs, prices are coming down and in fact several manufacturers reduced the list price of some of their electric models immediately after the government announced that the Plug-in Car Grant was being cut. There are also different ways for drivers to make the switch affordably, such as leasing which can be a cost-effective way of getting into an electric car without the worries associated with ownership.
"Aside from helping reduce the impact conventional cars have on air pollution and the environment, a healthy market for new electric cars will also have another major benefit – it will mean more EVs make their way onto the second-hand market, improving affordability of zero-emission models for everyone."