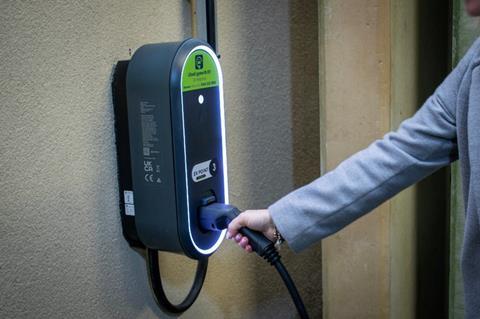 The car park multinational company Apcoa has opened its first UK urban mobility hub at St Catherine's Walk Car Park in the Welsh town of Carmarthen.
The hub is equipped with five 22kW AC fast chargers and 12 V3 Tesla Superchargers, capable of delivering peak charge rates up to 250kW.
In addition to the new hub Apcoa already provides 460 22kW AC fast EV chargers across seven Network Rail stations: Welwyn Garden City, Leeds, Manchester, Birmingham, Letchworth, Edinburgh and Reading.
A planned 12-month roll out will increase the total number of fast EV charging points at Network Rail sites to 750. Customers visiting these stations can pay for both their parking and EV charging in one transaction.
During the second quarter of this year Apcoa is aiming to expand by a further 250 EV charge points, with a combination of ultra-rapid and fast EV charge-points at locations such as Banstead, Bromley Civic Centre and Sheffield.
Apcoa regional managing director UK&I and group ESG director Kim Challis commented: "As market leaders, we have a responsibility to drive sustainability targets within the industry and installing, managing, and analysing the impact of reliable charging points at these central locations makes a vital contribution to the environment and adds to the range of services that we offer to our customers across many sectors."