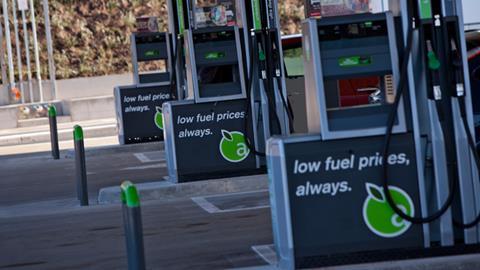 Plans by Applegreen's founders to take the company private have been agreed in a deal that values the group at about £650m.
The company's independent directors agreed unanimously to the deal with a consortium including B&J Holdings Limited and Blackstone Infrastructure Partners.
B&J Holdings Limited is already a 41.3% shareholder in Applegreen and represents the holdings of Applegreen's founders, Bob Etchingham and Joe Barrett, who will retain their current positions as CEO and COO.
Under the deal shareholders will receive 5.75 euros per share in cash, representing a premium of 13.9% to its shares' last close.
Commenting on the acquisition, Daniel Kitchen, chairman of Applegreen, said: "Over recent years, Applegreen has expanded operations to develop an enviable position as a leading roadside convenience retailer across Ireland, the UK and the US, combining a unique customer proposition with an effective business model to increase resilient non-fuel revenues.
"The business has significant scope to further expand its footprint, which we believe will be best achieved in the private arena where the group can benefit from the experience and capital of Blackstone as its partner, while maintaining the management and wider team which have driven the business forward to date.
"The Independent Board is unanimously recommending the offer from BidCo, as it represents a compelling opportunity for independent shareholders to realise their investment in cash in the near term, and is at a significant premium to the prevailing share price. Importantly, this offer reflects the potential in the Applegreen business for future growth and is an endorsement of the significant achievements over recent years and the hard work put in by all Applegreen employees, for which I am extremely grateful."
Bob Etchingham and Joe Barrett said: "Over the last 28 years Applegreen has gone through many changes to become a major roadside retail business today with 559 locations across Ireland, the UK and the United States. This growth is a testament to the employees and the strong culture within Applegreen that have enabled us to identify and pursue attractive investment opportunities.
"Looking forward, Applegreen will transition its business through capital intensive highway projects and electric vehicle charging infrastructure to meet the needs of an evolving consumer. We believe private ownership is the appropriate structure for this transition and that in Blackstone Infrastructure Partners, with its long-term focus and its significant ability to accelerate our growth, we have found the right partner for the next stage of the Applegreen journey."
Sebastien Sherman, senior managing director of Blackstone Infrastructure Partners, said: "We are honoured to partner with Applegreen's visionary founders, Bob Etchingham and Joe Barrett, to continue to build Applegreen's industry-leading portfolio of roadside retail outlets in Europe and the United States. We look forward to supporting Applegreen as its team continues to innovate and expand internationally."
The deal must be agreed by the independent shareholders and it is anticipated it will be declared effective in March 2021.